Key Takeaways
One of the most important aspects of choosing an enterprise fleet tracking system is scalability. Does the system have the ability to grow with your business? At a minimum, you need the capability to manage and report on large volumes of data without lag, allowing you to quickly realise both a return on your investment and to unlock the actionable insight you need to make better and more informed business decisions.
---
What to Look for When Choosing an Enterprise Fleet Tracking System
Fleet tracking solutions for large businesses need to offer the flexibility and capability to not just grow, but evolve, as your business does the same. To support the business as a whole - from senior management right through to the drivers. It needs to support and empower not only the company you are today but the one you'll be running in the future. Fleet management is one aspect, considering integrations and enhancements is also important. Your business will run multiple solutions to connect data they hold to help breakdown barriers that effect decision making and innovation. Getting the right information to the right people should always be a key focus of your systems implementation.
Finally, you need to consider onboarding when choosing an enterprise fleet tracking solution. What support is available to help employees understand how to use a new solution and assist them in getting the most out of it? Any partner you select should be able to offer ongoing training and education to help you realise the highest possible return on investment moving forward.
The Benefits of Fleet Tracking for Enterprise
Managing a large fleet is complex. An enterprise fleet tracking solution will bring a wide range of benefits. 
Real-time visibility: Up-to-the-minute vehicle and asset location and diagnostics, including ignition status, idle time, fuel burn, usage, and more, all of which help businesses understand performance, increase efficiencies, deter theft, and reduce unauthorised use. 
Driver behaviour & safety: GPS Fleet tracking is also a great way to recognise and reward positive driving behaviours. Improve safety by monitoring poor driving behaviours and providing audible coaching alerts. When paired telematics, cameras, and other AI-enabled devices, you can review and understand safety incidents and see trends in positive or negative driving events.
Streamline jobs: with an integrated fleet management system, you get the ability to connect your freight management system to optimise job scheduling and improve productivity via in-vehicle driver solutions like SmartJobs. Paired with route compliance solutions, you can ensure that vehicles stay on the correct roads while on the road, as well as keeping a constant line of communication, reducing delays, and provide real-time status updates to your customers. 
Simplify compliance: Compliance is a vital component of fleet tracking software for large businesses. From HSWA to Electronic Driver Logbooks, your tools should be designed to simplify compliance processes and reduce the administrative burden. With the ability to produce reports instantly to help you with audits, you also get access to real-time analytics and insights. 
Maintenance & utilisation: Ensuring vehicles are properly maintained helps extend the life of your fleet and keeps your drivers and operators safe. Preventative maintenance planning lets you take a proactive approach that reduces unplanned vehicle downtime and the total cost of ownership of your vehicles. Knowing where all your assets, not just vehicles, are at all times is important for ensuring maximum utilisation and ensure a quicker ROI.
---
The impact of fleet tracking across your business
How the People in Your Business Will Use Fleet Tracking
The right enterprise fleet tracking tool can be used by various roles and departments within an organisation. From fleet and safety managers to dispatchers and billing, an all-encompassing system creates a corporate ecosystem of transparency and cross-functionality.
Fleet Manager 
Fleet managers have complete visibility into the real-time status of the entire fleet, allowing them to make better and more informed choices around resource allocation, productivity, training, and more. Understanding not only where an asset is but how or if it's being used is essential to overall productivity and cost reduction.
Visualise fleet performance in real-time with customisable alerts and intuitive dashboards
Keep management informed of important KPIs via pre-packaged reports that can be automated to send at specific times and intervals.
Optimise route planning, improving customer interactions and enhancing service.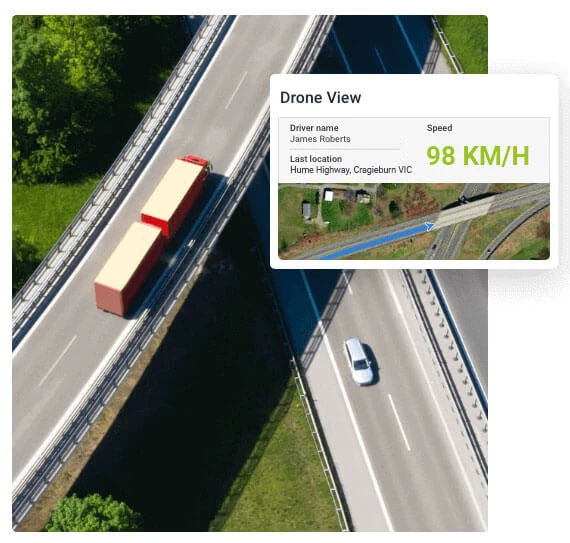 Safety Manager
By quickly identifying drivers who are engaging in unsafe practices, such as speeding or harsh braking, safety managers can create incident-specific training materials or provide real-time coaching to limit risk.
Monitor driver behaviour and promote safe driving via instant alerts and driver scorecards.
Understand safety incidents fully with smart multi-cameras and real-time alerts.
Mitigate safety incidents by ensuring vehicles are fully maintained and daily inspections are being carried out.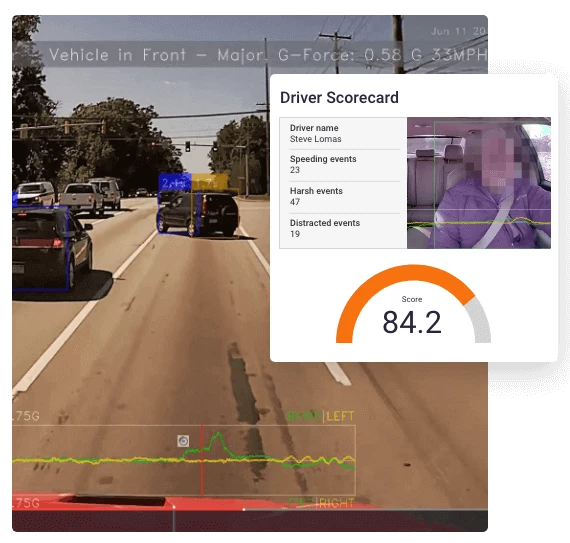 Compliance Manager
Fleet tracking gives organisational leaders the historical data they need to simplify the compliance processes and stay current with ever-changing regulations.
Ensure your fleet meets all EDL and compliance regulations. 
Digitised data means you get access to real-time reporting, analytics and insights.
Optimise fuel tax credits and fringe benefits tax with streamlined reporting.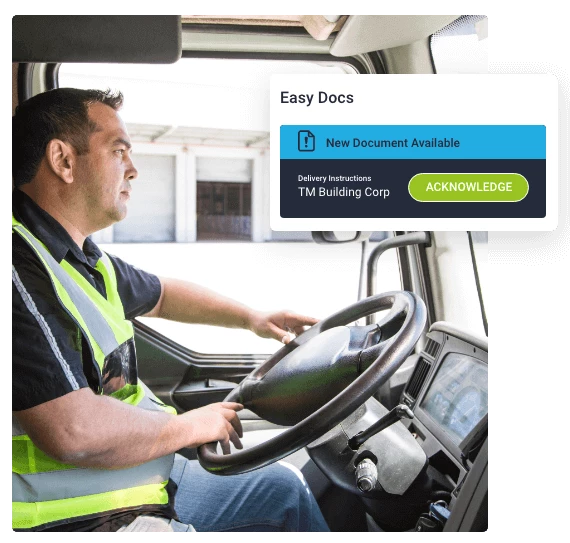 Maintenance Manager
By understanding the conditions of every vehicle in your fleet, you can make more meaningful decisions regarding maintenance to address minor problems now before they become much bigger (and more expensive) ones later.
Spot issues before they become severe problems with real-time insights into vehicle usage, engine fault codes, mileage, and more.
Pre-start checklists to digitally capture vehicle conditions and stop vehicles instantly when items have failed.
Eliminate unexpected vehicle and equipment downtime by knowing when, where and how scheduled maintenance will occur.
Reduce maintenance costs by keeping up with regularly scheduled maintenance based on custom or factory-recommended schedules.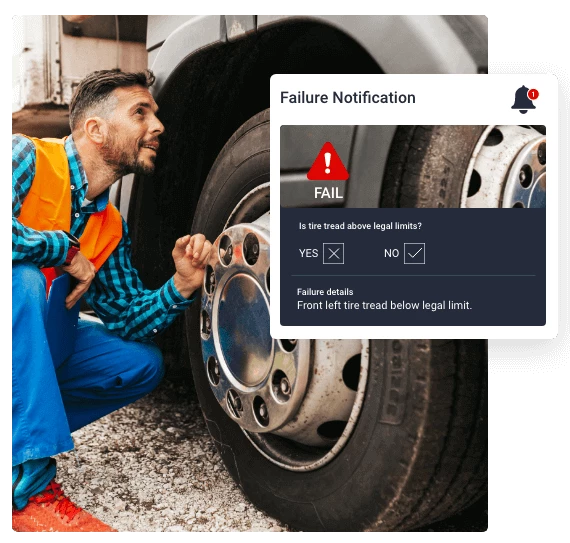 IT Manager
Ensure data safety and integrity with a trusted and robust technology infrastructure. No business is immune from cybersecurity threats, so it's essential to choose a fleet tracking partner that is as focused on the security of your data as you are.
Ensure cross-platform connectivity from 4G cellular to satellite technology that can easily pair with third-party systems via native integrations or an open API.
Structure multiple systems into one, easy-to-view dashboard with the data that's most important to your business.
Complete regular business impact audits to review the threat/risk landscape.
Dedicated integrations team that help connect business systems together.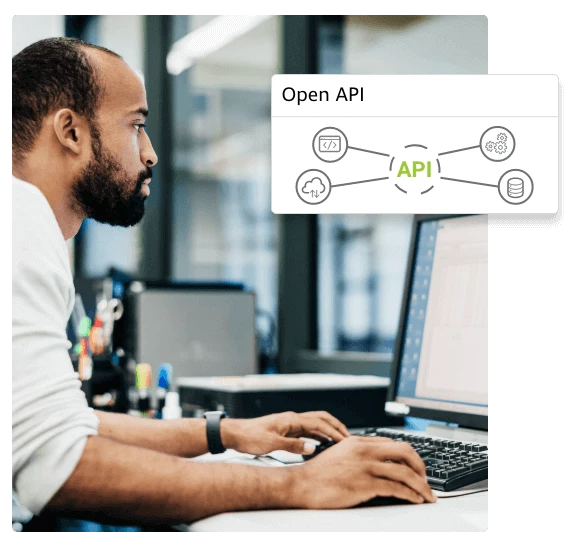 Operations Manager
Armed with this level of insight, operations managers can optimise job scheduling for improved productivity. They can also make better, smarter, and faster decisions based on operational performance data.
Digitise workflows for quick, automated business processes.
Reduce time spent dispatching jobs and improve communication with remote workers via two-way messaging.
Get automated alerts for critical events and use dashboards to measure productivity KPI's.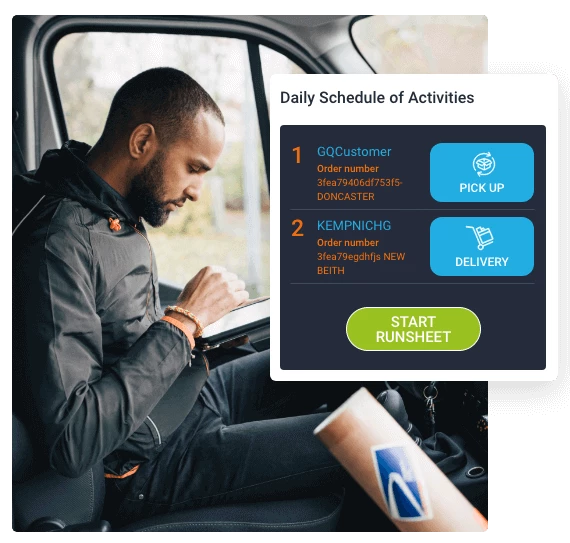 Fleet Tracking for Businesses
Frequently Asked Questions
Any business that operates a fleet can benefit from fleet tracking. Primary industries include construction, transportation, not-for-profit fleets, corporate fleets, hire & rental, mining, local government, and much more.
There is no fleet too large to benefit from the insight provided by a fleet tracking system. As your fleet becomes larger it is important that your application offers flexibility and allows you to create fleet groupings and implement user roles and access rights.
Yes. Fleet tracking can benefit a mixture of light-duty and heavy-duty vehicles, various types of trucks and vans, construction equipment and non-powered assets.
Yes. Using our mobile app, you'll have access to all fleet data from any device with an active Internet connection. This allows you to be just as productive in the field as you could be in the comfort of your own office.