Parks Towing & Garage
When Quality Runs in the Family
AT-A-GLANCE
Fleet tracking has improved customer satisfaction by providing accurate ETA's
Maintenance alerts ensures operations run like clockwork
Fleet utilisation is maximised thanks to the bird's eye view of all assets
Parks Towing is a family owned and operated business based in Christchurch that has grown to become the South Island's leading towing specialist. Having serviced the South Island for over 95 years, it is also Canterbury's oldest towing company, and will be celebrating its 100th anniversary in 2025.
General Manager Stuart Gerring's parents purchased Parks Towing & Garage in 1994, making it very much a family business. Stuart's brother David is also in the business as the Operations Manager. Stuart says they do much more than towing, they also run a commercial workshop and automotive retail shop, engineering workshop, cart machinery freight, and have a 28,000 sqm storage facility and the list goes on. Parks Towing has 55 staff and a full fleet of 60 vehicles and assets, 35 of which are trucks that have Teletrac Navman's technology installed for fleet management efficiency and productivity.
The benefits of a comprehensive solution
As with any long-term relationship there have been some twists and turns in Parks Towing association with Teletrac Navman. Parks Towing first adopted the fleet management technology in 2005, mainly to help locate trucks during call out services across the greater Canterbury area.
Prior to installing the fleet management technology in 2005, the dispatch team would radio through the job details to drivers, and were reliant on phone reception to call and locate the drivers. This meant the team was always making educated guesses on where their staff or assets were. The operation was also heavily reliant on paper, constantly duplicating and transferring papers, and errors would happen.
In 2008, as the fleet was still relatively small, it tried to replace Teletrac Navman's technology with a less comprehensive app instead. 
General Manager Stuart Gerring says that "We quickly started missing the functionality we all had gotten used to, and as our fleet started to grow, we happily went back to Teletrac Navman's technology in 2010 and haven't looked back since".
"Today, because we combine the Teletrac Navman software with our dispatch software we always know every driver's progress through a job and can track loading and location. If there are issues with the dispatch software, they can still use Teletrac Navman's GPS solutions and jobs won't be disrupted", adds Gerring.
When ETA is everything
Parks Towing primarily use real-time tracking functionality in its towing trucks and battery vans when they are out doing call-out services through AA, such as helping with jumpstarts and towing campervans that have broken down. It is great for customer service, as well as safety, as the team can provide accurate ETAs to AA – so if a family is stuck a long way away, it's helpful for them knowing how long it will take for help to arrive.

"The biggest return on investment we've seen as a result of installing the fleet management software is undoubtedly the improved fleet utilisation. By having a bird's eye view of our full fleet, we now only use the closest vehicle for the job. It also helps with dispatch, as we now know how many cars a truck is loaded with and can therefore easily maximise utilisation throughout the day," says Gerring.
Parks Towing also frequently uses and benefits from the maintenance module functionality. It has set up several maintenance alerts that aren't just truck related. This includes COF reminders, servicing alerts, wheel nuts after 1000 kilometres and so on. Gerring sums it up by saying: "it's just great seeing that kilometre reminder!"
Improving safety through technology
The technology has also proven to be an invaluable Health & Safety tool, something the team wasn't expecting. The dispatch team can use it to constantly make sure their drivers are ok when driving through blackspots in rural areas.
By catching up with its local Teletrac Navman Customer Success Specialist, Parks Towing regularly learns about new features – one of them being speed monitoring. Since it started using the feature, the team has set up the ability to view speed reports to monitor poor behaviour.
"Our drivers really thrive on the speed reports as they love to compete to get better. And it gives me comfort knowing that my company is doing its part to keep our drivers safe and taking that responsibility seriously. Overall, it helps all players in the company to run a more responsible business – and constantly improve our operations."
Gerring sums up the benefits seen since installing Teletrac Navman as an improvement in both efficiency and the quality of their service: "it gives us comfort knowing where our fleet is, where our drivers are and that they're safe. Production has gone up – from dispatch and drivers – as we are no longer waiting for the next job, everything just runs like clockwork".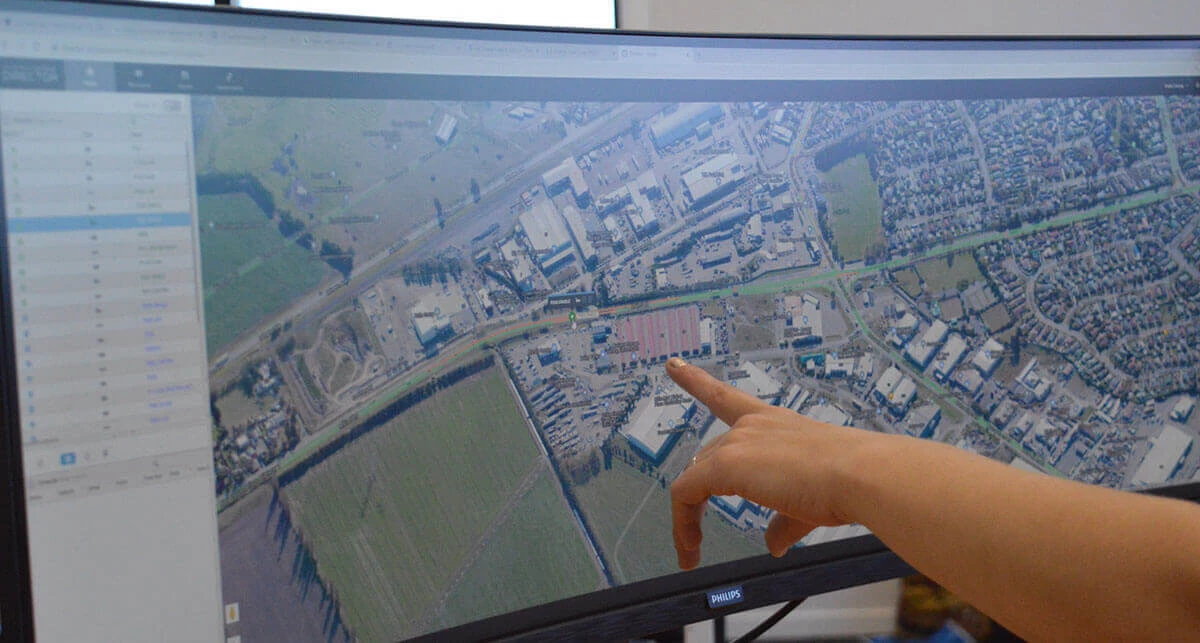 Move to eRUC
Parks Towing has also recently taken the leap to electronic Road User Charges with Teletrac Navman RUC Manager. Gerring says the biggest gain has been eliminating the complexity and administrative workload of manual processing.
"Each time one of our trucks does a loop on our own site it covers around 800m. When you're towing tens of thousands of vehicles each year, claiming all that RUC back takes a lot of time and energy."
Talking to colleagues in the industry who were extremely positive about RUC Manager gave Parks Towing a level of comfort to make the switch from manual to eRUC. Now Gerring knows all vehicles are compliant roadside at all times and there's no wasted cash out on the road stuck to truck windscreens.
About Parks Towing
Parks Towing are industry leaders in the recovery and salvage of vehicles, servicing the greater Canterbury area. As a team they always strive to 'Take the Problem Away' for both their customers and teammates. Parks Towing is Canterbury's oldest and most trusted towing company, servicing the South Island for over 95 years. They offer towing, heavy recovery, breakdown roadside assistance, commercial fleet servicing, machinery transport, vehicle storage, and has an automotive centre and engineering workshop.