SouthRoads
Fleet Tracking Technology Delivers Valuable Insights and Total Transparency
At-A-Glance
100% by-the-minute visibility of its 150+ vehicles and assets
Used the technology to strengthen the company's pillars of quality, safety and staff
The ability to share that visibility with customers, providing a transparent service
Strengthening the foundations
Quality, safety and great employees. These are the three pillars of SouthRoads, a civil contracting firm based in New Zealand's deep south. Part of the HW Richardson Group, SouthRoads is one of the companies that has benefited from the parent company's rollout of Teletrac Navman technology. SouthRoads has been using the Teletrac Navman system in innovative ways to build on its pillars and stay up to date with the exponential growth in technology benefitting the industry.
Total transformation
Starting in 2018, SouthRoads installed Teletrac Navman's fleet tracking system into its mixed fleet of around 150 assets, including heavy trucks, equipment and machinery, and some light staff vehicles. The office staff and drivers have been learning the ropes and experienced the multiple benefits of the technology, such as the high-definition GPS tracking, electronic Road User Charges (RUC) system, and front-facing cameras.
"What Teletrac Navman provides outside of road transport – its innovation and functionality – is really what makes it stand apart," says Dean Elder, General Manager Contracting.
Dean has upskilled himself and the team on the Teletrac Navman software, implementing clever processes that streamline operations and increase compliance. They have also discovered a wide range of insights from the telematics data that have informed their approach to driver safety and client relationships.
Innovative operations
"Gaining greater transparency has been a major win, both in the equipment tracking area and for driver safety. Clients really value transparency and innovation," says Dean.
Teletrac Navman's system tracks and records the activity of an equipment's moving mechanics, collecting data such as whether the valve is on or off for vegetation control equipment, and whether the broom is up or down for sweeping vehicles. SouthRoads can provide this in-depth insight to clients for both quality and safety measures. SouthRoads has provided a client portal for the Teletrac Navman software, so clients can check on machine utilisation and maintenance contract work.
SouthRoads has also used the geofencing tool to improve site safety and road safety. For example, the company has geofenced large worksites and included the reduced speed limit on-site. An alert to drivers entering the worksite makes them aware of the speed. The SouthRoads team has also geofenced infrastructure that could cause transport delays or safety issues such as low-lying or low-weight bridges, low powerlines and driving exclusion zones.
Telematics data on driver behaviour has informed SouthRoads of which drivers needed to focus more on safety and on which roads drivers tend to speed more. It has also provided further insight on good driver behaviour, so these drivers can be acknowledged for the great work they are doing.
"Good safety is good business. The Teletrac Navman system gives us data that we can use to target risks in the fleet. Ultimately, as a company we know that we are investing in the right technology for better safety on New Zealand roads," says Dean.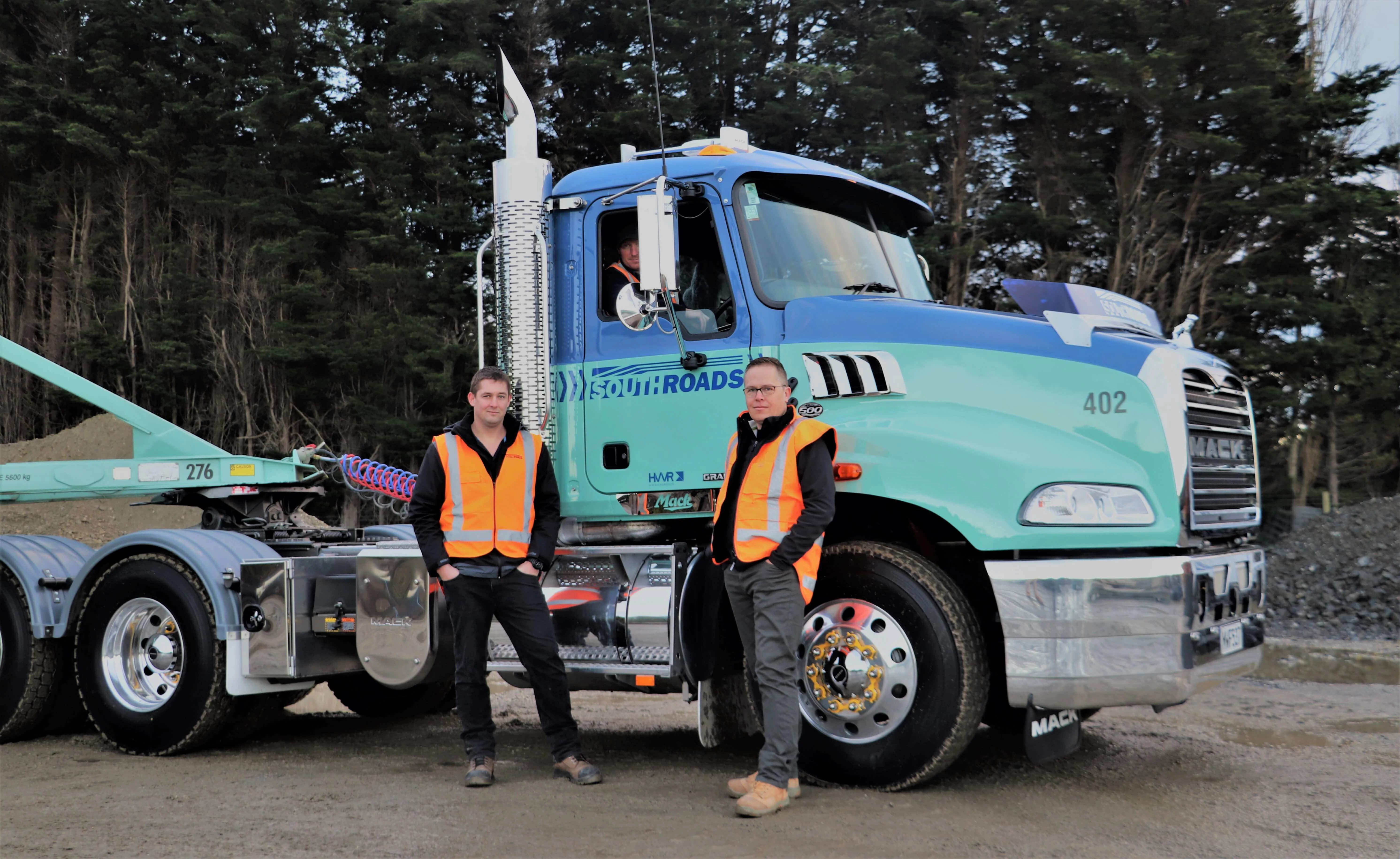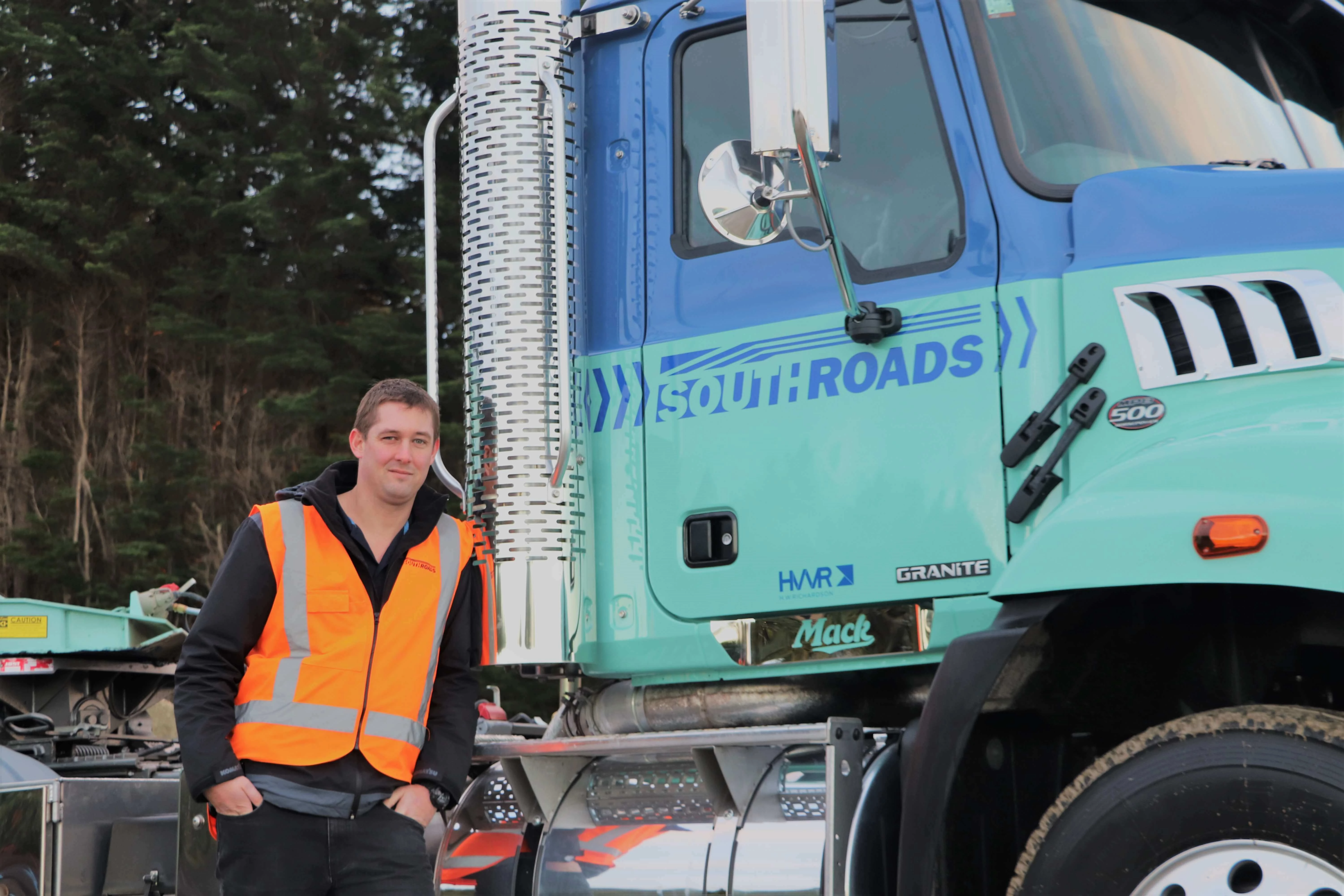 Another major benefit for SouthRoads has been changing to electronic RUC. "The electronic RUC system has completely streamlined the whole process and prevented a lot of downtime," says Dean.
In the past, purchasing RUC licenses had been a relatively manual process but the introduction of the electronic RUC system has created greater efficiencies across the company and has allowed staff to focus on the primary roles. Dean says that thanks to the new system significant time has been saved managing the RUC process as well as the added peace of mind knowing that all vehicles are compliant.
On the benefits of going paperless, Dean says: "Installing the Teletrac Navman system has been a catalyst for going fully paperless. Computers don't lie, they provide alerts to keep you on track and keep you honest."
"Ultimately what is good for your business, is good for clients. Teletrac Navman's technology has helped us improve both business operations and client relationships," says Dean.
Results
Since implementing the Teletrac Navman solution, SouthRoads has:
Used the technology to strengthen the company's pillars of quality, safety and staff
Gained insights into driver behaviour to recognise good behaviour and improve driver safety across the fleet
100% by-the-minute visibility of its 150+ vehicles and assets
The ability to share that visibility with customers, providing a transparent service
Reduced administration hours spent on compliance for Road User Charges and logbooks
About SouthRoads
SouthRoads, part of the HW Richardson Group, is a civil construction and maintenance firm based in the South Island. SouthRoads began operations in 1989 and today works across roading, site development, civil engineering and aggregates in Otago, Southland, and the Central Lakes District. The contractor employs over 250 experienced staff and operates a modern, reliable construction fleet. SouthRoads is proud to be an accredited employer under the ACC Partnership Programme and a SiteSafe member.