Key Takeaways
Video telematics combines telematics data with high-definition video footage recorded on dashcams, enabling fleet and risk managers to better understand driver behaviour and provide personalised driver coaching. The latest smart Dashcams with embedded artificial intelligence (AI) are taking things further, providing increased visibility, context behind events, and the ability to automate coaching programs. Read on to learn how the technology works, its benefits, and how to choose the right solution for your business.
---
What is Video Telematics
Video telematics uses sensors and dashcams to provide visibility into driver behaviour, and it is often used as part of driver safety and risk management programs. Sensors that are built into telematics devices detect key events such as speeding, aggressive braking, harsh acceleration, and idle time. The Dashcams record the event, making the footage available to fleet managers and drivers.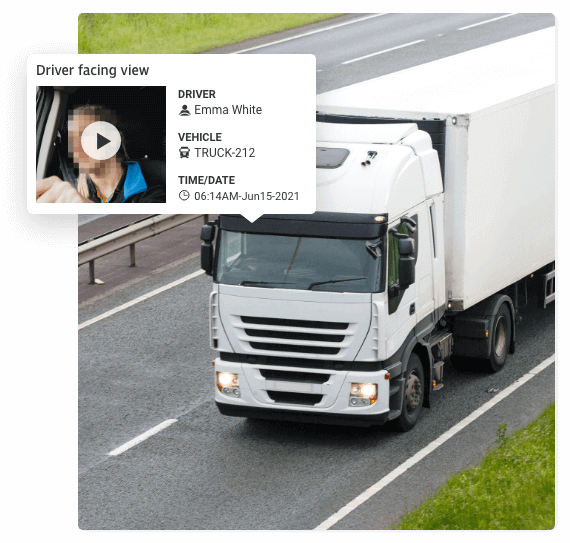 The latest innovation uses artificial intelligence to help fleet managers get the complete picture of driver safety by turning data points into a story that can be used to make important business decisions. Some of the key functions of AI cameras are:
Capturing additional event data including distracted driving, drowsy driving, and positive driver actions.
Providing context for events, for example, smart Dashcams can detect if harsh braking was caused by a driver being cut off, or if a driver is not allowing enough space between the vehicle in front when changing lanes.
Automated coaching that personalises learning based on the behaviours of the individual driver.
Verbal notifications that alert drivers to dangerous actions in the vehicle. For example, telling the driver to create separation from the vehicle in front.
Dashcams with the latest AI technology have prompted fleet managers to rethink how they manage risk and they are helping businesses to digitize and automate safety programs.
How Does Video Telematics Work?
In its simplest form, Video Telematics works by connecting driver behaviour data and analytics with video footage. Telematics devices send a trigger when a driving event has occurred which tells the camera to record and retain the video footage running up to, during, and after the event. The HD videos are instantly uploaded wirelessly and securely to the cloud for real-time review through the telematics platform. Some of the key items to look for in a video telematics solution are:
Dashcams that record all drive-time and retain footage for driving events recorded by your telematics system
Customisable incident thresholds that align with your company's risk tolerance. For example, cameras only record speeding events if the driver's speed is 10% above the posted speed limit.
Fully integrated with your telematics platform with quick and easy video retrieval.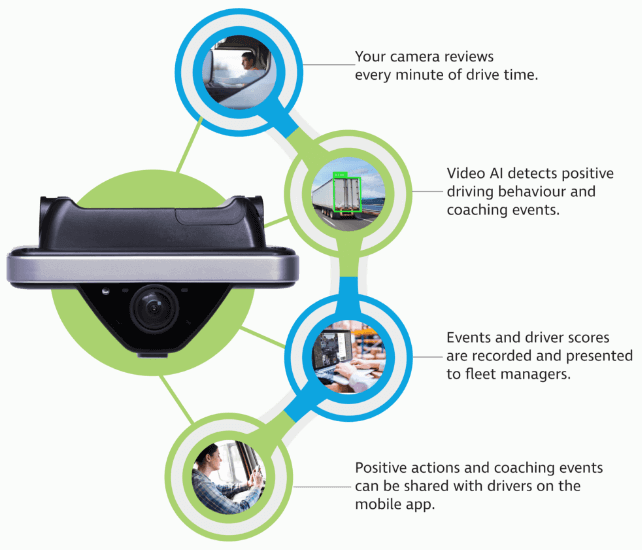 The latest AI-powered Smart Dashcams are disrupting this approach, by turning the camera into a powerful data capture device. With the latest computer vision technology, these cameras are trained to review all drive-time and automatically identify positive behaviours and dangerous actions, including distracted driving, mobile phone use, and tailgating. These actions are recorded in the telematics software and can be automatically shared with drivers via coaching apps. Check out the video below about our latest AI smart dashcam.
What Type of Cameras Can Be Used?
There are three main types of dashcams used in video telematics systems:
1. Forward-Facing: These cameras capture video footage of the road ahead, providing an HD view from the driver's perspective.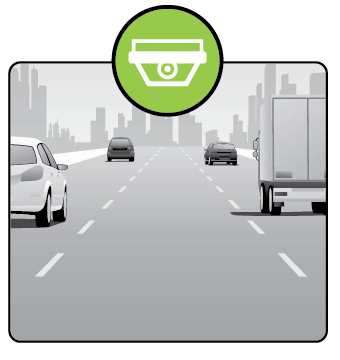 2. Driver & Forward-Facing: These cameras capture video footage of both the road and the driver adding additional context to the telemetry data.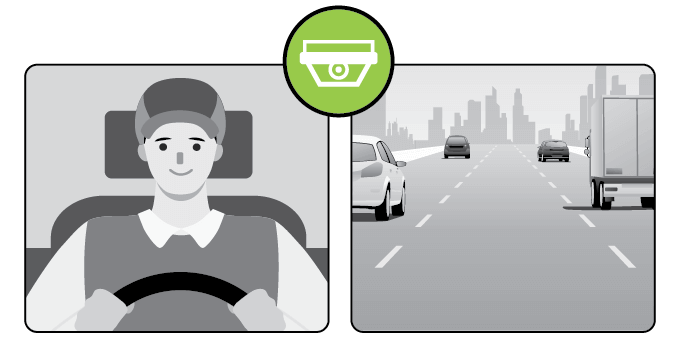 3. Driver & Forward-Facing with AI: Artificial intelligence takes camera technology to a new level, with always-on video AI providing visibility into new areas of risk and additional context to events. These cameras often incorporate real-time verbal feedback and automated driver coaching applications.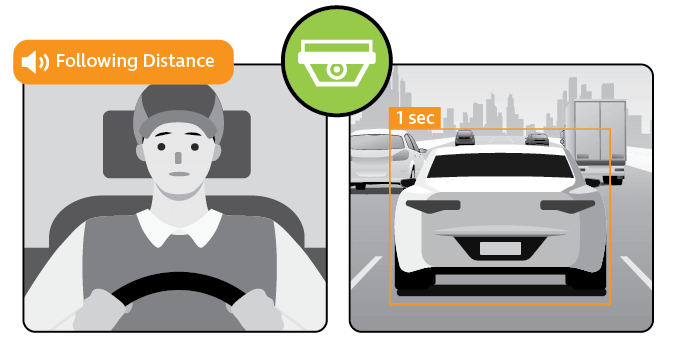 Benefits of Video Telematics
While the benefits can differ from platform to platform, here at the top benefits to consider:
Driver Safety: In-cabs alerts and real-time driver coaching applications remove administrative barriers that can derail safety programs. The latest AI smart dashcams offer the most transparent and accurate driver safety programs that are backed up by robust rewards and recognition schemes.
Driver Retention: Drivers want to work for a company that values safety and recognises driving talent. Many companies talk a big game when it comes to driver safety but installing video telematics is taking a positive step towards creating a safe driving culture. Also, the use of recognition and rewards programs based on transparent video data are key to keeping good drivers.
Digitize Driver Coaching: Real-time driver feedback through verbal in vehicle alerts and coaching apps enable you to digitise your coaching program and remove barriers to improvement. Being able to personalise coaching and use video footage to demonstrate actions creates a highly transparent program that drivers and managers can trust.
Win New Business: Being able to demonstrate your commitment to safety and your investment in your drivers wellbeing can be used as a differentiator when bidding for new contracts.
Cost savings: Finally, cost savings is a significant factor when implementing a video telematics system. Reduced fuel consumption and lower maintenance costs are direct results of improved driver behaviour. You can also position yourself to negotiate better insurance premiums by improving your claims history.
How to choose the best video telematics solution
Selecting the right video telematics solution is essential and with a wide range of solutions on the market it is important that you understand your goals and engage with providers who listen to your needs and help you find the right solution. Our 4 top tips for choosing the right solution are:
1. Define your objectives: work with stakeholders in your business to understand key risks and outline clear objectives that the team agrees on, and want to achieve.
2. Set your goals: Determine where you are today and where you want to be in the future, setting timelines form improvements.
3. Engage with providers: At this point speak to providers who can share advice and best practice on which solutions will best support you in reaching your goals. Don't do it alone.
4. Think beyond the tech: It is critical that you find a solution that technically meets your needs, but it's equally as important to make sure that the business you chose to work with can support you through onboarding and beyond.
At Teletrac Navman, we offer a wide range of video telematics systems and have a listen first approach that enables us to ensure the solutions we build meet your requirements. Switch to video telematics today with Teletrac Navman and turn your data into decisions.