Key Takeaways
There's been a lot of discussion about telematics, but the word itself probably doesn't mean a great deal to most people. However, the technology is having a dramatic effect on our everyday lives, and in this article, we explore what telematics is, how it works and the impact it is having on fleet management.
What is Telematics?
Telematics encompasses a range of technologies (including GPS trackers, for example) that are used to monitor various aspects of driving. That data is then transmitted to a fleet manager so they can monitor how and where that particular vehicle has been driven. The term itself is a portmanteau of 'telecommunication' and 'informatics', which neatly encapsulates what it's all about: transmitting data over long distances.
How does Telematics Work?
Telematics gathers a range of data using Global Positioning System (GPS) technology, sensors, and vehicle engine data to provide fleet operators with the information they need to manage their fleet. The first part of a telematics solution is data capture and this is generated from three primary sources, these are:
Global Positioning System (GPS) technology powers live visibility into vehicle location, speed, and movement. It also enables activity within specific points of interest to be monitored through geofencing.
Sensors enable the capture of data on driver activity, including aggressive acceleration, harsh braking, and erratic cornering, but sensors can be used to monitor any in-vehicle activity such as a door opening, tail lift raising, and even trailer temperature.
Engine diagnostics pulls data directly from the in-vehicle diagnostics system. This data is primarily used to gather real-time data on fuel efficiency, vehicle odometer readings, and fault codes, that help power digital fleet maintenance solutions.
Once the data has been captured it is concurrently stored in a telematics device that is installed in each vehicle while also transmitted over private cellular networks to secure servers, where it is accessed by fleet management software for visualisation.

What Telematics Devices are Available?
When it comes to telematics devices, there are many options to choose from and it is important that you are implementing a device that is suitable for the type of vehicles you want to track and will give you the data you need. Telematics devices can be grouped into three broad categories:
Hardwired Professionally installed - Professionally installed vehicle tracking devices are hardwired into the cab of the vehicle and are usually tamper-proof. Hard-wired devices add an additional layer of data security and reliability that other devices do not provide. Devices capture location, engine diagnostics, and driver behaviour data, and are usually the best option when the focus is on compliance or safety.
Self-Installed - Self-installed vehicle tracking devices are what their name implies: devices that can simply and easily be installed without a professional installation engineer. These are popular for a number of reasons, including quicker installation times and easier movement between vehicles. Devices capture location, driver behaviour, and engine diagnostics.
Self-Powered - these devices are either battery or solar-powered and can be easily attached and to equipment including trailers, containers, or generators. These devices provide location data on set frequencies and also support asset maintenance programs.
Below is our guide to choosing the right telematics device for your assets.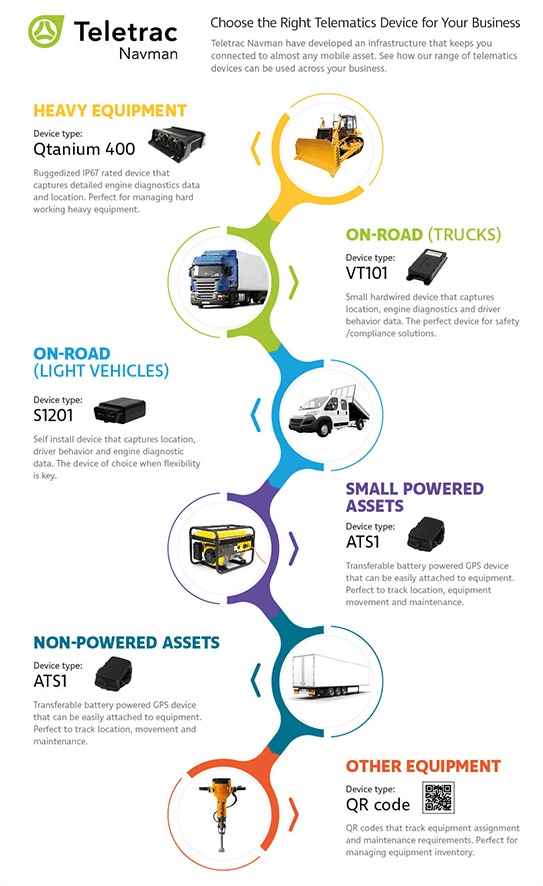 What To Look For in Telematics Software
When evaluating telematics software it is important that you understand your needs today and what your future needs are going to be, choosing a platform that has the scalability to grow with your business will future-proof your investment. One key area to look into is the range of native
mobile applications
that are available and the flexibility that they offer, having these apps instantly available, without the need for system integration, will help you quickly get new solutions in place.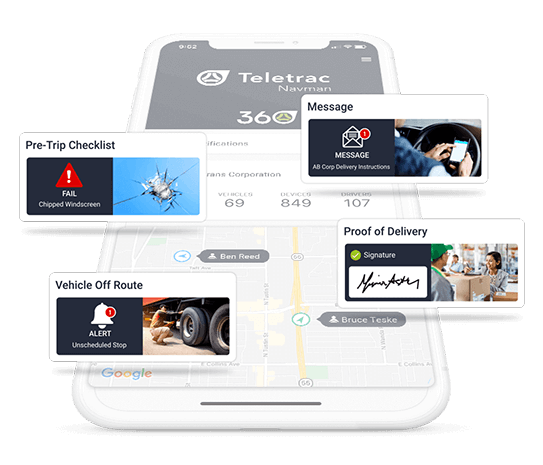 Other technical capabilities you should look for in telematics software are:
Real-time fleet visibility - This enables real-time location monitoring for equipment and vehicle tracking. Using real-time fleet management can help improve team performance by ensuring that location, status, and availability information is always accessible so they can quickly take action to keep your operation moving.
Maintenance monitoring - This feature allows companies to see which vehicles are due for maintenance to prevent surprise repair costs and protect against costly unplanned vehicle downtime and delays to projects. Incorporating digital pre-trip inspections also streamlines fault detection and resolution.
Workflow tools - These are apps that connect drivers with the back office that provide streamlined processes for data capture and transfer. These apps can be used to digitally transform your business and include two-way messaging, custom forms, job dispatch with proof of delivery, live routing and document management. All of these tools should be part of the fleet management platform, so you don't need to rely on software integrations.
Safety features - An increased focus on safety is often a reason companies switch partners. Fleet management software can offer an extensive array of safety features and have the ability to record dangerous driving events and provide fleet managers with the tools to reduce risk. These include driver safety scorecards that take a range of safety data points to calculate driver scores, enabling managers to train drivers and create incentive-based league tables. Fully integrated Smart Dashcams are also highly valuable safety tools, when powered by AI they provide additional visibility, enabling managers to monitor distracted driving, fatigued driving, and tailgating. AI-based cameras also have the ability to identify positive driving actions which can form part of a rewards program.
Compliance features - Compliance monitoring is a must in today's fleet management software. Implementing digital processes to manage compliance saves your company time and money by streamlining the administrative processes for local laws and regulations.
What Are the Benefits of Using Telematics?
Fleet operators have been quick to turn to telematics due to the visibility it provides and its quick return on investment. Once installed businesses can usually start to see the impact within weeks and here we have outlined the main area's businesses are seeing the benefits:
Fuel Spend - Fuel remains the second largest expense for fleet operators, second only to payroll. As fuel prices continue to rise across the nation, fleets feel the pinch. More than half (55%) of fleets have seen a reduction in fuel costs after implementing telematics. Fleet management software helps reduce fuel costs by:
Improving driver behaviours, such as speeding and excessive idling with audible, in-cab alerts and incentive programs
Optimising routing to reduce unnecessary mileage
Monitoring unauthorised vehicle use outside of working hours
Monitoring vehicle health and resolving maintenance issues that increase fuel consumption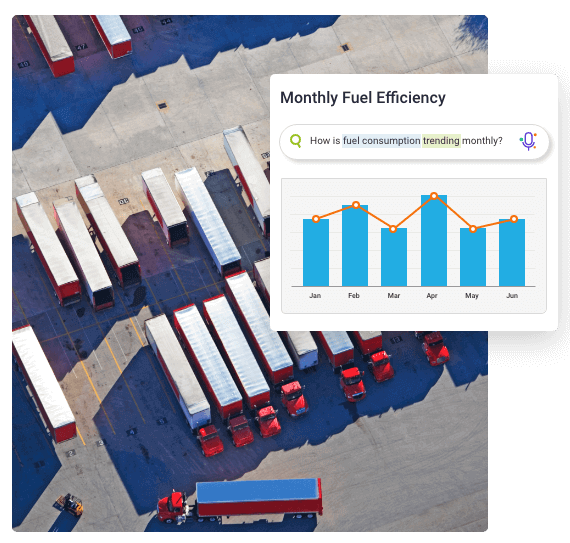 Simplifying Compliance - The right telematics system helps you simplify staying compliant with the law. Remaining compliant is vital to the bottom line and implementing fleet management software can help reduce costs by: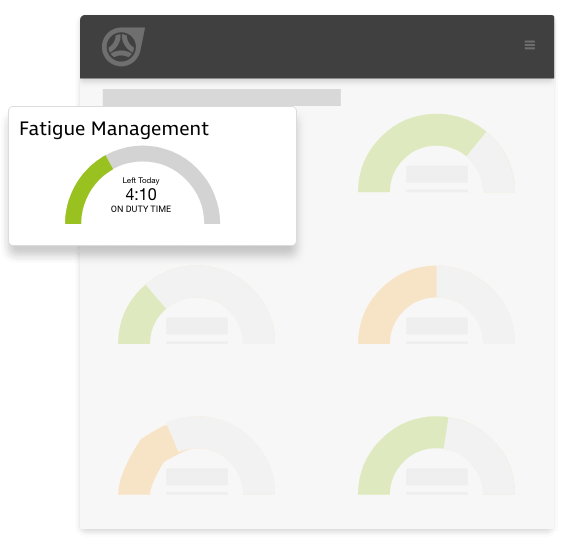 Improving Driver Safety - Safety issues can come with large associated costs, especially when damage or injury is involved. Telematics software can help businesses implement driver safety initiatives that work. Increased safety can reduce costs in the following ways:
Reduced insurance premiums by protecting the business from false claims and by building a better claims history
Develop a driver safety initiative designed to reduce incidents that cause vehicles to be off the road, cutting associated rental and maintenance costs
Keeping your fleet fully operational increases productivity and also helps you meet your commitments to customers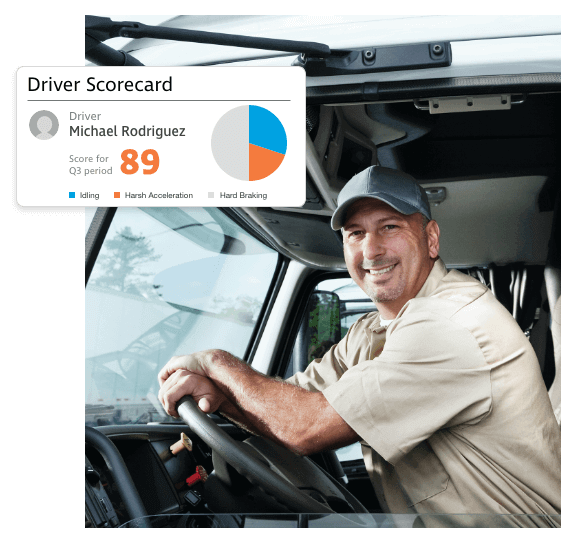 Reducing Maintenance Cost/Impact
- With maintenance cited as the third-largest expense for organisations, it was surprising that only 32% said they used their telematics software to
monitor and plan maintenance
related issues. Telematics can reduce maintenance costs by:
Helping fleets transition from reactive to proactive programs based on custom or manufacturer-recommended intervals
Monitoring engine diagnostics, such as odometer readings, engine hours, engine status, and more to catch issues before they become expensive repair requests
Improve driver behaviour and extend vehicle life by reducing instances of aggressive driving including harsh braking, acceleration, and cornering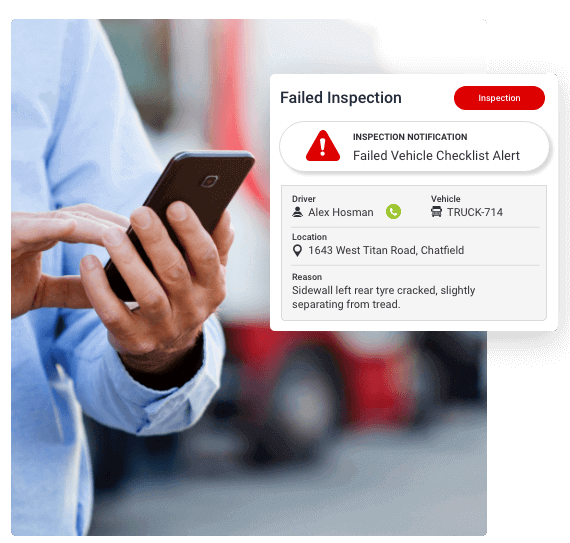 Competitive Advantage - All businesses know that it's more cost-effective to keep a customer than attract new ones. With competition on the rise and customer acquisition costs increasing, retention is a top priority, and fleet management software can help your business stand out by:
Enabling you to better communicate job status or delivery schedules, including real-time updates to customers via text or email
Providing invoicing transparency showing accurate time on site and delivery time information
Demonstrating your commitment to customer service, driver safety, and environmental impact by investing in the latest technology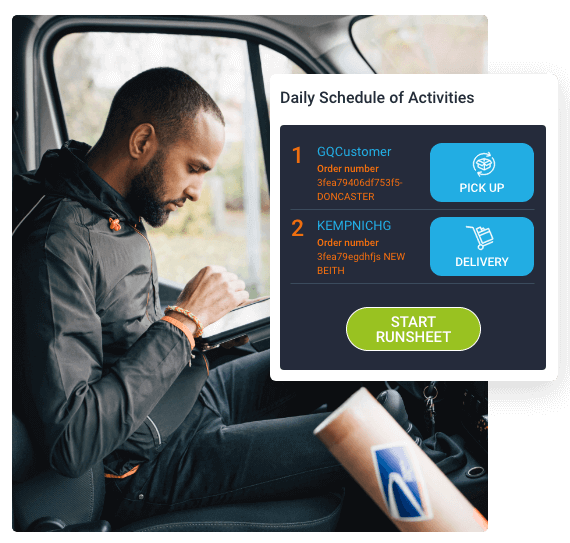 What Industries Use Telematics?
Telematics technology is highly flexible and used across a wide variety of businesses that operate a commercial on-road fleet, manage construction equipment, or have other valuable assets that they need to track and maintain. Some of the primary industries are:
How To Successfully Implement Telematics?
When it comes to implementing a telematics solution there are three key steps to take that will help you ensure you get the information you need to drive the desired change.
Understand Your Goals - the first step is setting the right goals, both short and long-term, and understanding what key performance indicators you want to measure. Understanding what you what to change and how you will measure this is one of the most critical elements of a successful implementation.
Team Communication & Motivation - Communication is integral to the success of any technology implementation. While there has been a shift in drivers' perception towards in-cab technology, many organisations can struggle when implementing new solutions. Communication, both prior to implementation and after the technology has been deployed is vital to achieving the goals of the system being implemented. We also see implementation success when businesses use league tables that score driver performance against metrics that align with the business's overall objective.
Review and Action - it is important that you are regularly reviewing your key performance indicators and creating actions that are focused on achieving your goals. Sharing performance and collaborating with your drivers is also a great way to generate program buy-in. Below are 5 of the main KPI's we see businesses track.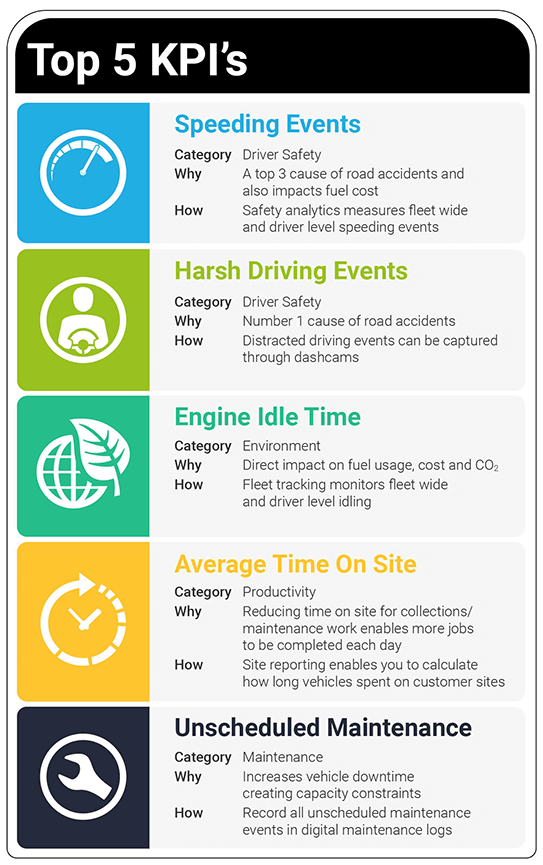 Is Telematics Data Secure?
Telematics systems capture a wide range of data including:
Vehicle location
Geographical point of interest (Geofencing)
Vehicle speed
Vehicle incidents (harsh braking, acceleration, and cornering
Vehicle diagnostics (e.g. EPM, MPG, odometer)
Vehicle status (customisable)
Remote vehicle inspection reports
Panic alerts
Job dispatch and messaging
Electrical or sensor activity (via PTO)
Dashboard camera footage
There are robust safeguards in place to ensure that data collected by automotive telematics is secure. At Teletrac Navman we take steps to ensure that personal data is protected in alignment with regulations set out by governing bodies in the countries we provide our services.