Equipment Safety & Compliance
Managing Equipment Safety
Get the visibility you need to keep your jobsite safe and operational
Our equipment management solutions enables you to improve jobsite safety by ensuring scheduled equipment maintenance is completed, heavy equipment is being operated safety and safety incidents are recorded and acted on. In addition, you gain the data to ensure your crew is using your heavy equipment and other vehicles efficiently.
Build Your Solution
Explore Software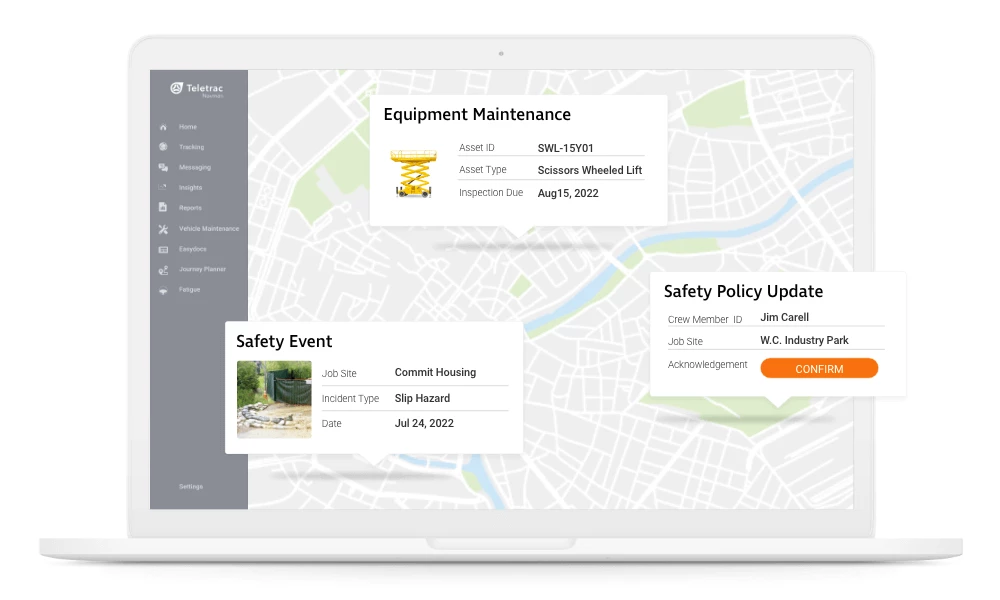 Stay On Top of Maintenance
Digitise your maintenance process
Ensure that scheduled maintenance is completed, operator inspections are taking place and any issues are resolved quickly. With digital records of all inspection reports and completed maintenance, you will always have the information you need.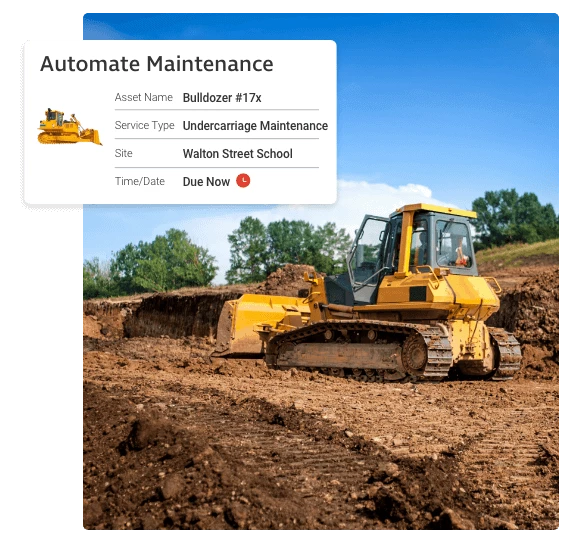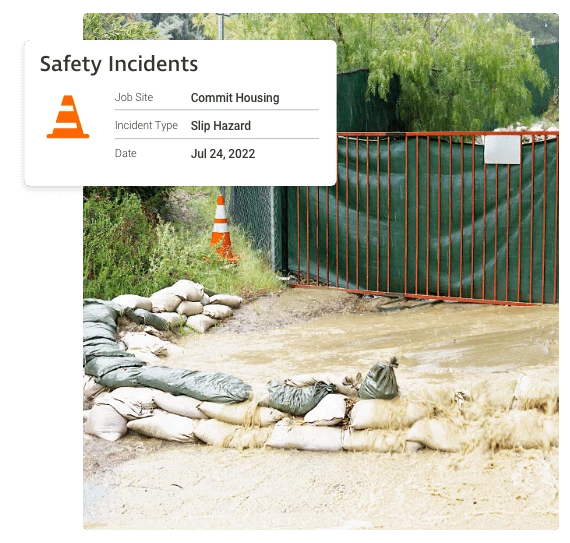 Track Safety Incidents
Customizable form solution
With our mobile forms app you can create a digitised safety incident log, so events can be easily recorded, shared, and acted on. Implement a robust way of recording work-related injuries, near misses, or general safety hazards.
Operator Management
Eliminate paper processes
Keep on top of operator licenses, training and other requirements with an operator management system. Also, ensure that your operators are keeping heavy equipment in designated locations, are minimising engine idling and that all important communications are being read by your team.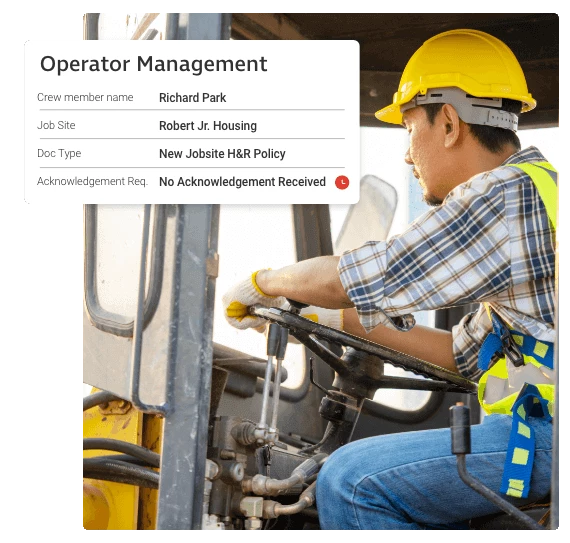 Recommended Resources
Learn more about equipment management and how it could help improve safety