Key Takeaways
Next to managing your vehicles and other large assets, tracking trailers and ensuring the safety of the cargo is integral to fleet management. When you consider that trailers are not always attached to a vehicle, the need for GPS trailer trackers becomes clear. GPS trailer tracking contains two main elements: a battery or solar-powered telematics device installed on the trailer and a back-office cloud-based software platform that allows businesses to see all their assets in one place, from vehicles and machinery, right through to independent trailers. Not only do trailer trackers make fleet management easier, but they can also improve the bottom line via increased usage, reduced theft, and more accurate maintenance information.
---
Selecting the best trailer tracker device
Trailers come in all shapes and sizes, from powered, fully enclosed refrigerated trailers to non-powered flatbed trailers and beyond. It's crucial to select a versatile GPS trailer tracker rugged enough to withstand cold weather, rugged terrain, harsh weather conditions and with its own power source for when the trailer is disconnected. When selecting the best trailer tracker, there are five main areas to consider:
The Device Itself: What type of tracking device is best for a specific trailer? Options include battery or solar-powered devices, tamper-proof devices, weather-proof devices, and more. Choosing a trailer tracking provider that offers multiple device types is crucial.
Reporting Capabilities: Like fleet tracking, reporting and analytics are the secret sauce of GPS trailer tracking. From utilisation reports to detention cost reports, a real-time picture of how, when and where your trailers are being used is key to profitability.
Maintenance Tools: Without an odometer or other engine diagnostics, it can be difficult to determine if and when a trailer needs maintenance or other servicing. The right trailer tracking device will record usage and mileage and help ensure maintenance logs are up to date and the trailer is fully optimised for its purpose.
Geofencing: Geofencing is vital to trailer tracking, especially for non-powered assets. Users can set up a geofence to get instant alerts when a trailer enters or leaves a defined area, which helps cut down on unauthorised use and help to prevent theft.
Onboarding and Training: Lastly, all GPS trailer tracking systems are only as good as the trainer and onboarding procedures provided. Choosing a provider with a reputation built around training and customer support will increase adoption and help businesses realise ROI quicker.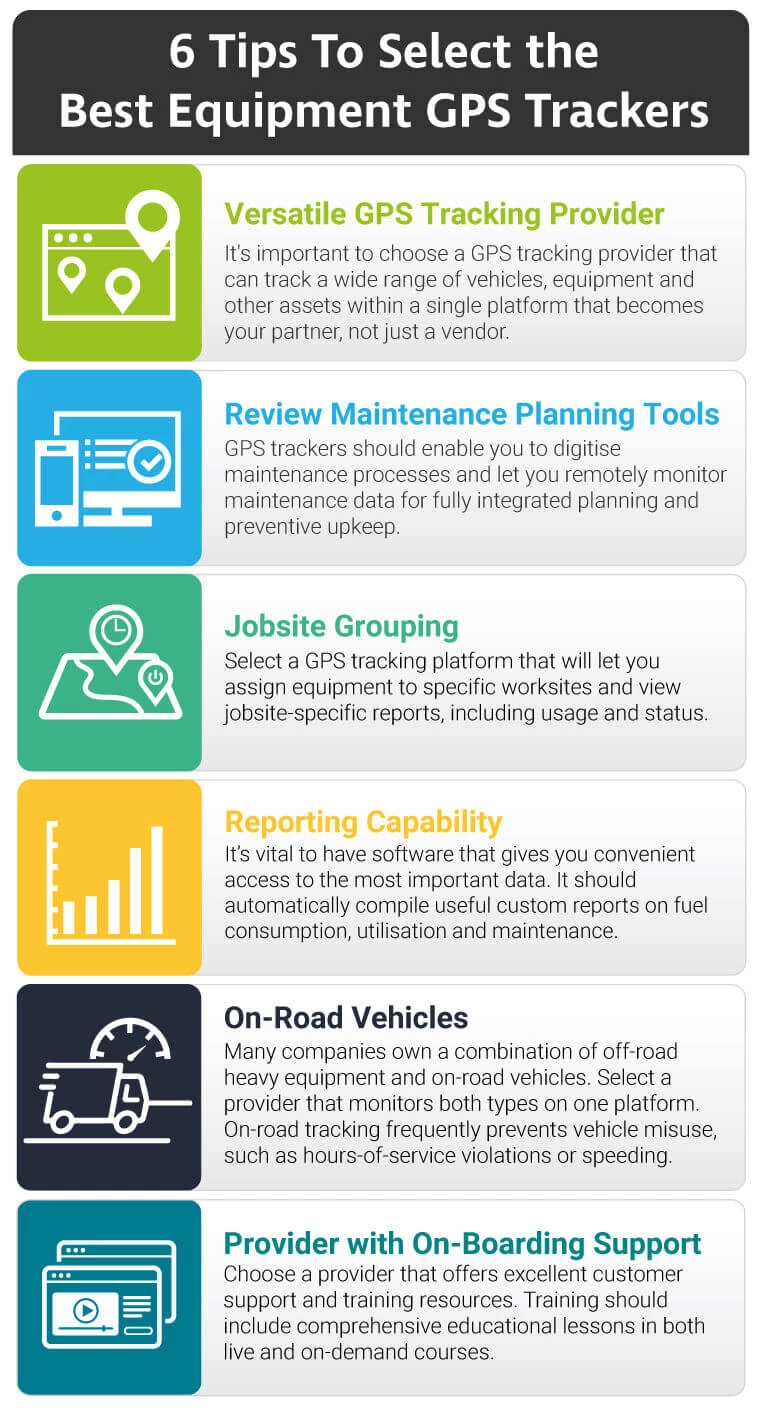 The Benefits
What to expect with GPS trailer tracking
Trailer tracking software comes with many benefits, from location monitoring and movement notifications to status updates and more. But here are some key benefits of GPS trailer tracking of which you should be aware:
Inventory Management: Proper inventory management increases trailer use, giving businesses more capacity, and help to recover anything that's stolen. It also means you keep your customer cargo safe by keeping a continual eye on its movements to provide assurance.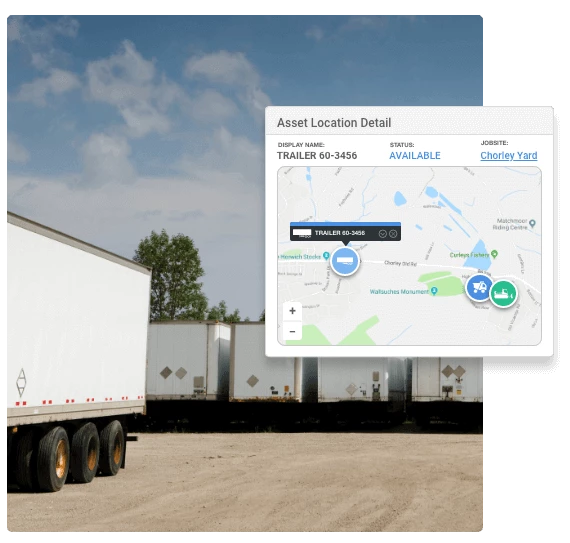 Maintenance Management: Trailer maintenance can be tricky. Basing maintenance on time intervals instead of usage can be a costly mistake. But before trailer tracking devices existed, time was the best measure. Today, trailer tracking devices provide proactive data on every aspect of the trailer, including distance travelled and previously completed schedules.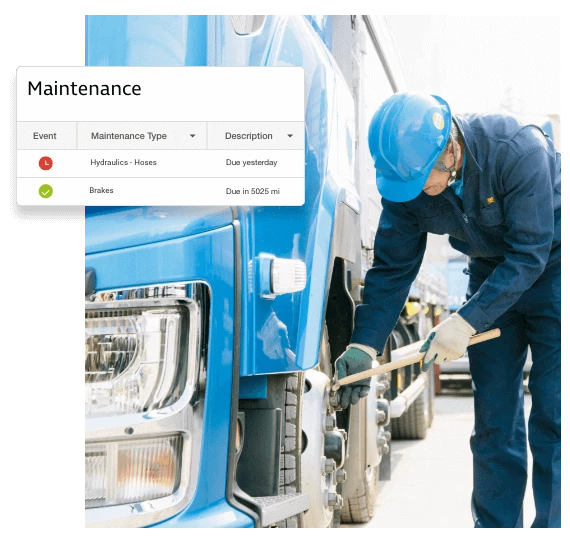 Optimising Trailer Usage: Getting the most out of your trailers is the unsung hero of fleet tracking devices. Usage metrics help businesses ensure they have the proper inventory, don't overspend on unnecessary assets, and avoid unexpected downtime. Utilisation reports also help yard managers optimise trailer usage.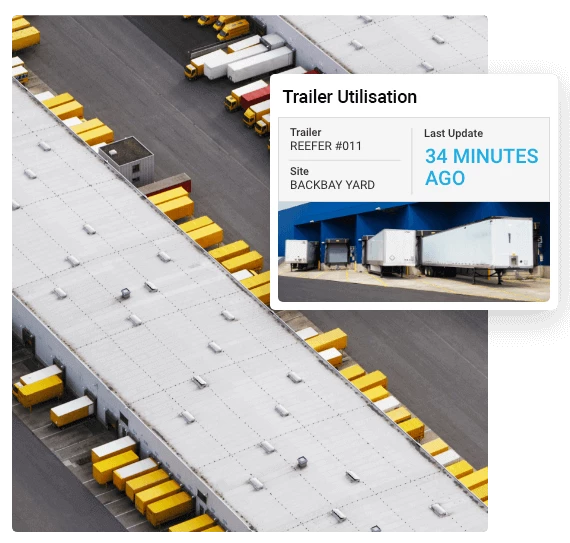 Theft Prevention: Trailers are often a target for theft, especially when disconnected from the tow vehicle. With GPS trailer tracking, managers can get proactive notifications of unusual activity, such as unauthorised movement and time-on-site reports.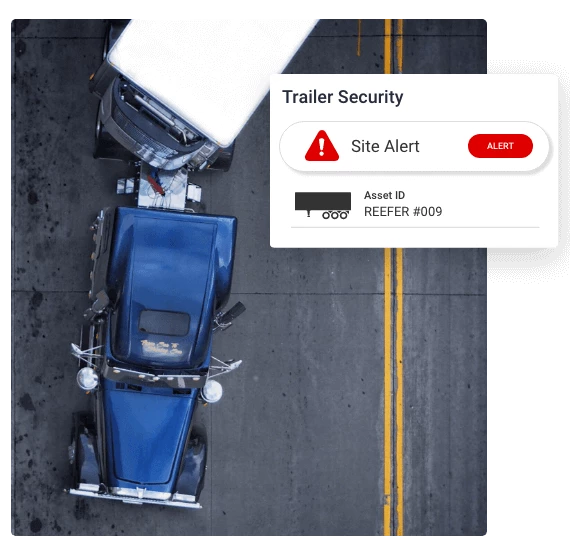 GPS Trailer Trackers
Frequently Asked Questions
GPS trailer trackers provide valuable data, including location and usage information. GPS trailer trackers can also collect and store valuable maintenance records and inspection reports.
Trailer trackers are battery or solar-powered and are designed to work in all kinds of weather conditions, from extreme cold to extreme heat. These devices are installed on the trailer via tamperproof hardware in a hard-to-reach location. Installation is simple and can be completed in a matter of minutes.
The GPS tracking data is as accurate as the frequency of reporting. GPS trailer trackers can be set to report data at multiple intervals, including daily, every few minutes, or in real time, depending on the business's needs. More frequent communication may reduce battery life but also provides more timely information. For real-time location data we would recommend the use of solar trackers, these devices only revert to battery power when there isn't enough solar energy available.
Teletrac Navman GPS trailer trackers pair with the TN360 mobile application for full access to trailer information and data from virtually anywhere. View usage, location, status, and more all from the palm of your hand.
Setting up geofences, reporting, and alerts are useful ways to improve productivity. Knowing where all your trailers are at-a-glance and whether they are in use or sitting idle is key. By monitoring the status of inbound and outbound trailers, businesses can improve turnaround times, helping to ensure maximum productivity.
By monitoring location and usage, businesses can prevent theft. Set up geofences and alerts for unusual activity after hours for any trailer that may be entering or exiting your site. Get real-time notifications for unauthorised use and track trailer location via the tamperproof GPS device.