IQ Camera
Intelligent Driver Protection
The perfect entry into video telematics. The AI-powered IQ Camera is a solution that provides enhanced driver status monitoring, real-time feedback and instant video access, so you can protect your team on the road.
The fully connected IQ Camera uses and video AI to review every minute of drive time so you can understand behaviour like never before and easily access footage to validate insurance claims.
The solution also takes coaching into the cab with advanced driver assistance and status monitoring. The always-on coaching offers real-time audible alerts for tailgating, lane departure, forward collisions and distracted driving, helping drivers identify the actions that increase risk.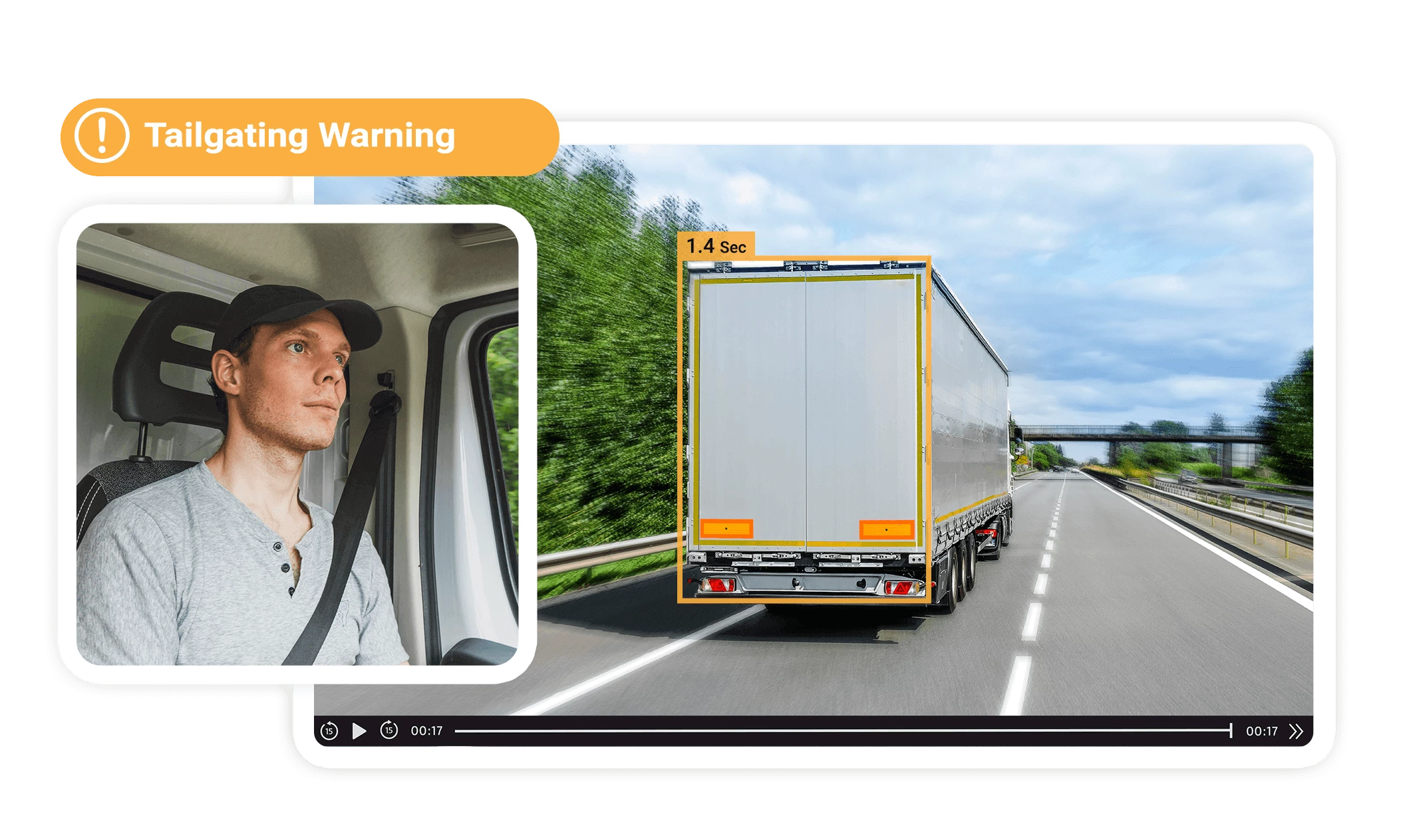 Simplicity
Access all video footage through the TN360 Platform

AI Powered
 Every minute of driving time is reviewed by the AI engine.

Driver Status Monitoring
Combat distracted driving

Advanced Driver Assistance
Ensure drivers are correcting high risk actions
Key Features:
Dual Camera. Highly configurable forward and inward facing AI camera, enabling driver assistance and status monitoring.
Driver Status Monitoring. Take a proactive step to keep your drivers safe with status monitoring that detects distracted driving.
Advanced Driver Assistance. Reduce risk across your drivers with audible alerts for high risk actions including lane departure, tailgating and forward collisions.
Fully Connected. The IQ Camera is fully connected into TN360, where you can view event footage and make requests for additional recordings.
Driver Initiated Events. For emergency situations drivers can press an emergency record button, ensuring the footage is retained and made available in TN360.
Live Streaming. When required operators can access live video to ensure the wellbeing of their drivers.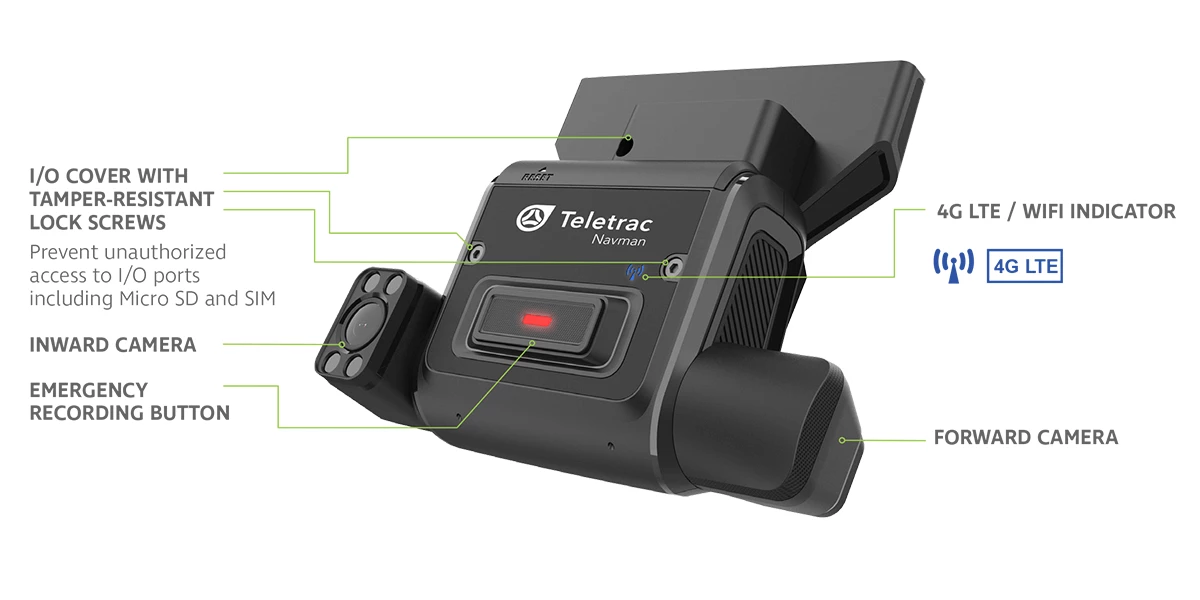 IQ Camera
Technical Specifications
Weight: 158g (5.6oz)
Dimensions: 122.8 x 61.2 x 44.2mm (4.83 x 2.41 x 1.74")
Ratings: IP41
Operating Temp: -20° to +60°C (-4° to +140°F)
Storage Temp: -30° to +85°C (-22° to +185°F) 
Certifications: CE, CB, FCC/IC, RCM, BQB, PTCRB, AT&T, Verizon, T-Mobile, FirstNet, WEEE, ROHS, AWS (Amazon Web Services), Telstra
Outward Camera: FOV: D: 142°/ H: 116°/ V: 60° (±5%)
Inward Camera: FOV: D: 142°/ H: 116°/ V: 60° (±5%)
Resolution: High definition 1080p Capable
Receiver: Built in GLONASS self checking receiver

Supported Bands: 4G LTE
Advanced Driver Assistance Features:
Video Capture (Internal & External)
Driver Initiative Events
Request Footage OTA
Forward Collision Warning
Sign Posted Speed
Lane Departure and Tailgating
Stop Sign
Harsh Maneuvering
Driver Status Monitoring Features:
Distraction Detection
Your Success 
Intelligent support every step of the way
Our focus is on helping you to realise your goals and our professional services, training and customer support teams are there to help ensure you maximise the impact of your camera solution.