IN-VEHICLE MULTI-CAMERA SOLUTION
Integrated & AI-enabled 360 degree multi camera solution
Designed specifically for fleet operators, the system continuously records and automatically synchronises footage as events occur. You get to see the footage that matters most via real-time event alerts, or download footage direct from the vehicle without leaving the office. With this integrated pairing, you can protect your drivers from fraudulent accident claims by gaining a comprehensive view around the vehicle with forward, driver, and rear-facing, as well as left and right-side cameras.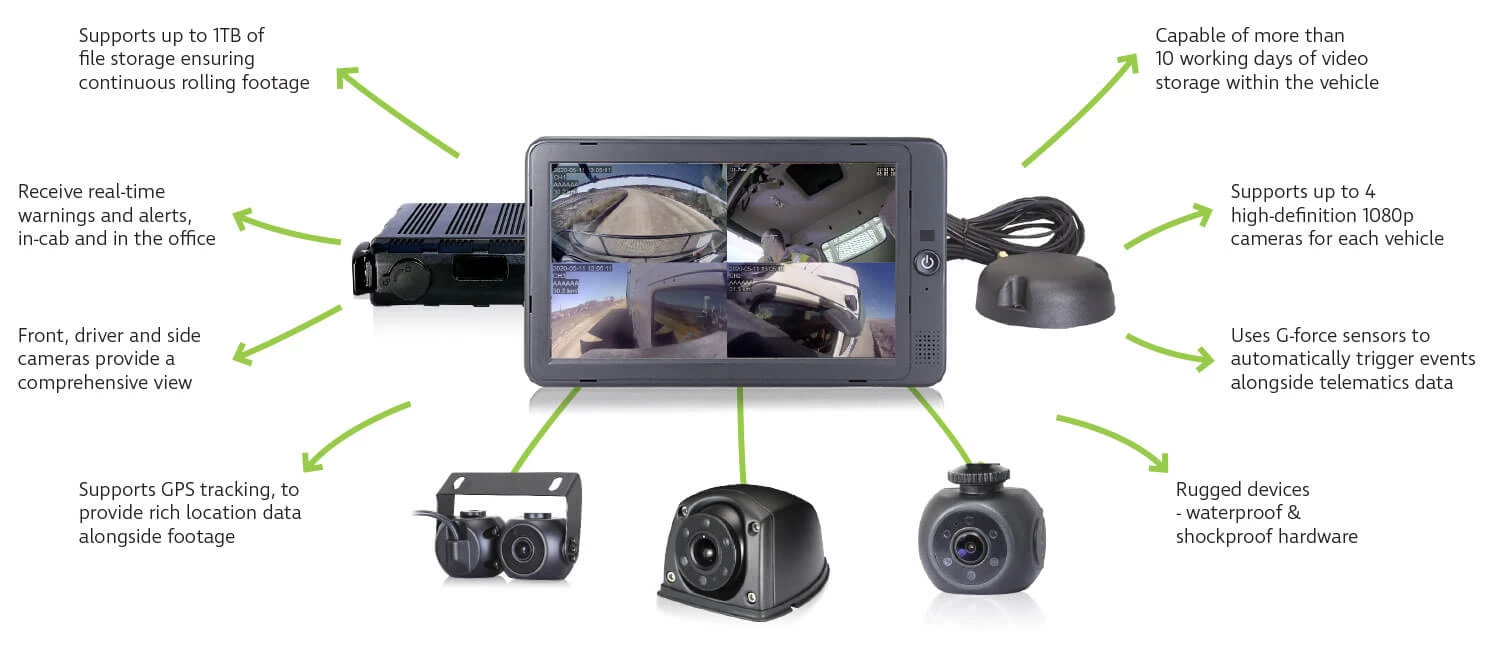 Powering Insights Through Data Capture and AI
Paired with TN360, Teletrac Navman's AI-based fleet management solution, the multi-camera system is designed to connect, analyse and display the events most important to your business with all the information you need to see. Only see the footage that matters most via real-time event alerts, or download footage direct from the vehicle without leaving the office. Further protect your drivers from fraudulent claims with an integrated multi-camera solution.
Features & Benefits
Connect up to four 1080p HD cameras
Supports up to 1TB SSD hard drive via a rugged and secured DVR for in-vehicle data storage
Continuous recording of footage accessible at all times from the back-office via TN360
More than 10 working days of video file storage within the vehicle
Event based recording via G-sensor, speed, alarm input, cyclic and 10 seconds pre-recording
Driver trigger button automatically begins recording
Footage automatically sync'd as events occur in real-time, alongside GPS enabled telematics data
Driver, rear and side cameras powered by Infra-Red for enhanced visibility at night
Wide Dynamic Range forward-facing camera that works in low light conditions for better night visibility
IP69K waterproof and MIL-STD 810G shockproof camera devices
Over-the-air maintenance, support and updates

Connect Up To Four Cameras
The solution gives an unparalleled display of the vehicle and its surroundings. Front, driver, sides and rear. 

High-Definition Cameras
At 1080p HD quality, the solution can help you identify what happened when events occu

Real-Time Events
Captures footage alongside real-time warnings and alerts in the office, for harsh braking, harsh cornering, speeding, and other dangerous driving events via driver trigger button.
Fraud Prevention
Prevent fraud and frivolous lawsuits with a solution that provides indisputable high-definition video footage that captures driving events in real time.
Integrated video and telematics data to empower a safer and more efficient business
With an intelligent multi-camera solution that integrates into the smarts of a fleet management system, you gain visual and vehicle movement data, to help you understand events and make better decisions on the fly. Gain access to analytical information, that automatically combines the captured footage, direct to you via alerts, or request footage from the vehicle. With an integrated solution, you get a comprehensive visualisation of what happens on the road, rather than reading between the lines or piecing multiple data sources together.
IMPROVE DRIVER BEHAVIOUR. Capture road events in real-time to increase fleet safety standards by identifying and correcting unsafe driving behaviour.

REDUCE FLEET OPERATION COSTS. By honing into operational insights provided by real-time footage, you can find areas of improvement to increase efficiency.

GROW AND SUCCEED. Improve the fleet's reputation with safe drivers and low collision rates. Rest easy knowing your fleet is safe.
How it works
1 Sensors detect an anomaly, or driver triggers, and an event is raised in the system
2 High-definition video footage is automatically recorded
3 Footage and telematics data is communicated to the server
4 Information is analysed immediately by the fleet management system
5 Event view is created for the back-office to view footage and information
Technical Specifications
See why this device is right for you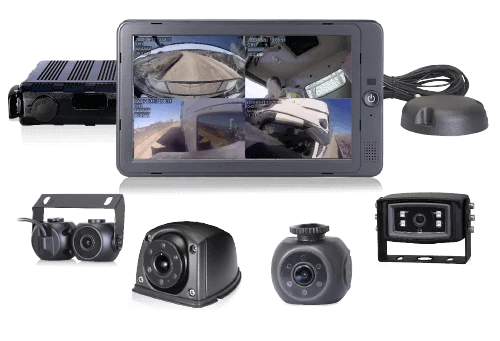 Video Input:  4 x 1080P analog high definition 
CVBS output: 1CH 6pin aviation connector output PAL/NSTC
VGA output: 1CH VGA output, 1080P
Video display: 1, 2, 3, 4
Video standard: PAL: 25FPS, NTSC: 30FPS
Compression: H.264 main profile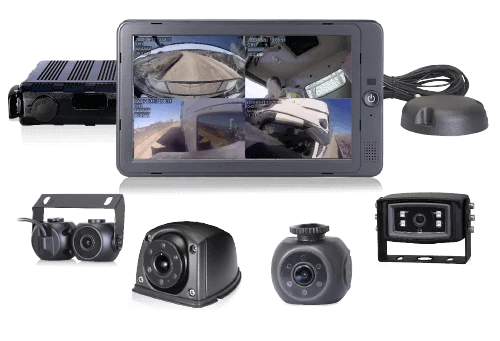 Audio Input:  4 channels
Record format: Synchronised video & audio recording
Audio compression: ADPCM
Alarm input: 6 channels
Alarm output: 2 channels, 1 buzzer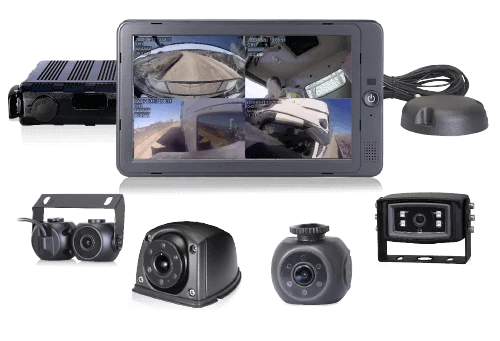 Image resolution: Max 4 x 1080P (1920 x 1080) 
Video bit rate: 64kbps~4Mbps/channel 
Storage: 56~2700MB/(channel/hour)
Audio: bit rate 32kbps
Storage: 2.5 inch SATA SSD, max 1TB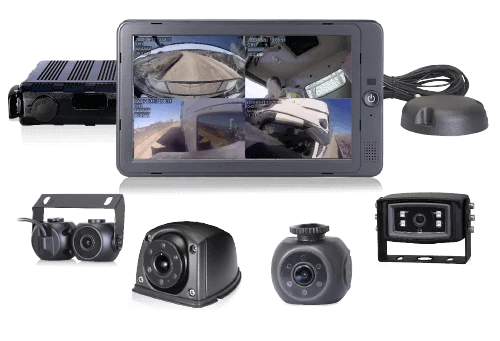 IR: 1 channel
RS232: 1 channel
RS485: 1 channel
CAN: 2 channels
RJ45: 1 channel
USB 2.0: 2 channels  
- 1 channel for copying file and firmware upgrade
- 1 channel for copying SSD file (only for connecting to computer USB) 
Frequency Bands:
4G - 1, 3, 7, 8, 20
3G - 1, 3, 8
WIFI: Included
WIFI hotspot/AP:  Included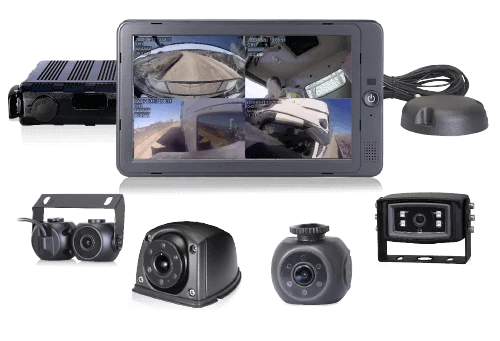 G-Force/gyroscope: 9 axis sensor
Input: 10~32V
Max power consumption: 60W
Standby power consumption: 100mW
Operating temperature & humidity: -20 ~ 70oC/ <100%
Clock: Built-in clock, Calendar 
Fleet Management System: Teletrac Navman TN360, Teletrac Navman NextGen
Your Success 
Intelligent support every step of the way
Software alone isn't the answer. Leverage our professional services for added training, customer support, and more to ensure you get even more value out of your software.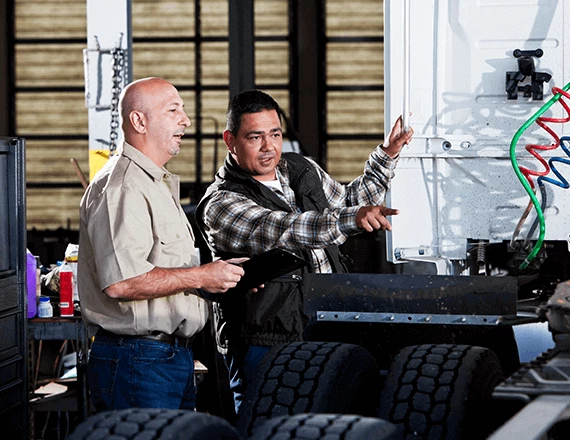 Resources
Get the latest in fleet and asset management