Key Takeaways
TN360's Driver Management Module gives you the power to create and track important driver milestones. The standard items such as Driver Licence renewals, Health checks, training dates, but also other company specific items that need to be tracked and reported on that you can define. Once items are complete, important notes, or documents can be uploaded for future reference. All this information is available directly against a Driver's record making it easy to find and manage.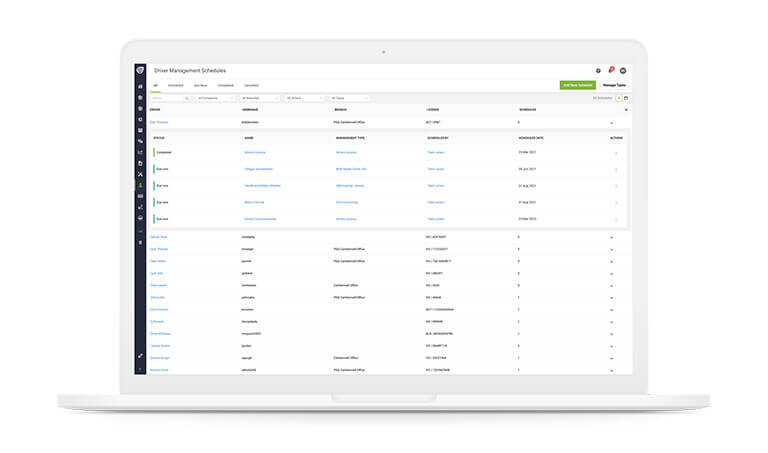 What is Driver Management
Managing a modern business is becoming difficult. With the transport task set to increase exponentially, ensuring all your driver and staff details are correct, up-to-date, and legitimate can be an on-going and burdensome task.
Workplace Health & Safety (WH&S) regulations and the Chain of Responsibility (COR) laws means more checks and balances need to be in place now more than ever. Managing all your staff information, along with vehicle, operation, and compliance information, is a big task.
The Driver Management module is here to help. Built into TN360's AI-enabled fleet management platform, the solution makes for simple administration of your employees.
Yet the driver management module isn't just a record keeping system. It provides the ability to schedule and set reminders on important items such as renewals, expiries and much more. This then will alert you via email or SMS for the upcoming event meaning you can easily keep information and your drivers up-to-date.
Reports, which you can schedule into your email inbox, against drivers and branches show you a history of information along with the ability to set your next reminders.
What are the Key Features
Store important information directly from the one place
Create your own types of tasks based on your business requirements, to schedule against your staff
Set reminders alerts to help ensure tasks are actioned on time
Create schedules for a driver with all the necessary information with ease, along with the ability to set as complete that allows to input further information
Store documents against each driver, from anything such as copies of licences, invoices, receipts, and certificates.
Run complete reports either against individual drivers or specific branches
Configurable fields to tailor driver management items to your business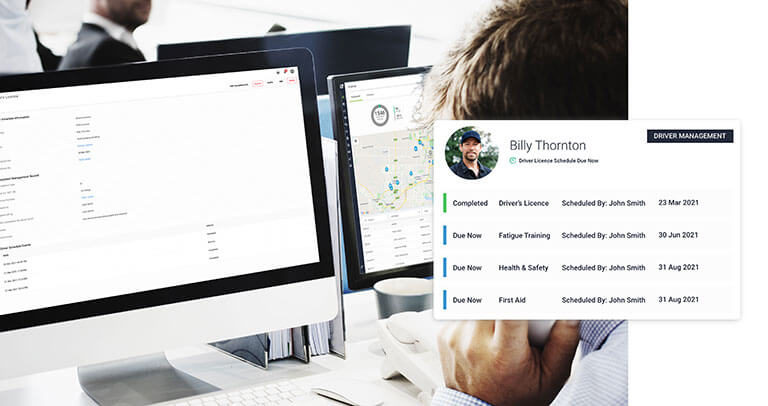 How can Driver Management Help your Business
Driver Management in TN360 provides the right kind of information you need to help ensure your drivers are up to date with all their requirements for health, safety, licencing, and more.
During induction and training, it can help ensure you collect all the right kind of information from your new staff member to ensure compliance with Chain of Responsibility requirements right through to Workplace Health and Safety items.
It helps ensure you're efficiently keeping track of health checks, ongoing training programs, first aid requirements, and more, all in real-time. After all, people are your most important, yet costliest, resource. Ensuring a safe and productive team is in the best interests of all in the business.