How to Maintain Success
Sustaining Day-to-Day Operations and Worklife Balance During a Pandemic
In today's climate, most countries are requiring residents to work from home to do their part in flatting the curve of the spread of COVID-19 during the global pandemic. It's important for business owners to know that a lack of in-office presence does not have to lead to diminished visibility into your workforce and operations.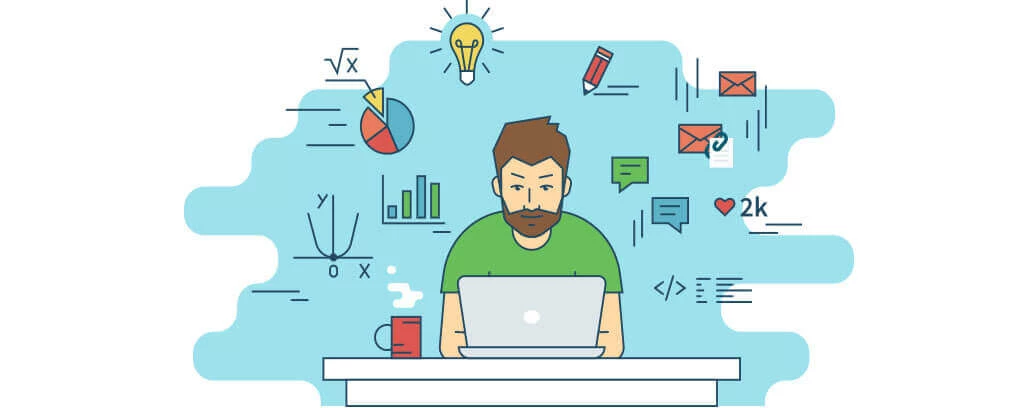 While your working environment has temporarily changed for the unforeseen future, there are lessons to be learnt. While it can be challenging to stay focused or tough to stay in touch with your team, your new 15-second commute eliminates the time it takes to get ready for the office. We have put together some tips and tricks to help you stay focused, continue to be productive and keep your business running efficiently as you adapt to the new climate.
Working From Home
Overcoming Unforeseen Challenges
While working from home can be isolating, it's important to stay social with your work team in different means. Jumping on video calls or just phone conversation to talk through your day like you would in the office is important - remember, keep it light and fun throughout the day to keep morale up and have you feeling good about their work. Below are some tips you can try implementing while working from home. 

We're creatures of comfort, and structure is one form of comfort in trying times that helps you get on with the job. It's important to ensure you're sticking to an altered routine, to keep yourself sane.
Get up at the same time, shower and dress accordingly

Set up a home office environment away from your bedroom

Create a schedule and to-do list  each day and stick to it 

Stick to regular breaks, paired with healthy food habits to ensure you're mentally alert

Keep to regular working hours 

While structure is important, getting comfortable in that structure is the next best step. Setting up an ergonomic and efficient workspace will help you stay focused. 
Create a separate space to help keep boundaries between your work and personal life 

Choose a location where you won't be faced with many distractions and can take calls without disruption

Listen to music to keep your mind active

Make sure it's comfortable: a standing desk, an ergonomic chair, and so on

Take regular micro-breaks for a stretch and a cup of coffee

Stay hydrated!

It can be a challenge to find a way to stay in touch with your team, especially if you are all used to working together in the office.  
Schedule daily check-ins to chat both about work and what's happening in their life

Have regular video calls to get that 'face-to-face' interaction - with FaceTime and Skype, it's now easier than ever

Use online tools, like Microsoft Office 365 or Google Docs, to digitise your work process and enable everyone to contribute easily

Encourage online learning tools

Make sure they have everything they need to get the job done efficiently 

It can be easy to get distracted while being at home. Whether it's the fridge or the TV, be sure to set rules for yourself to help maintain focus .
Set ground rules! Whether it's turning everything off for a 2 hour period or putting on your headphones, ensure you have quiet time to get dedicated time in

It's helpful to block off your calendar for dedicated work time and switch your availability to busy 

While sitting at your desk gets work done, ensure you do get up for a couple of minutes every half hour to stretch and get back to it

It's very important for your health to make sure you're still getting up and active during this time, so be sure to take breaks. 
Take regular breaks. Walk away from the desk, get some sun and stretch

Listen to music, it can be soothing and comforting 

Work out during your usual commute time to stay fit and active

Disconnect during your breaks so you feel refreshed

Hydrate! Drink plenty of water, grab a cup of tea or the all-important cup of coffee. 
Get connected
Online Tools to Bring you Closer with the Team
With today's cloud-based technologies available in all forms to suit personal and business needs, switching to solutions that allow you to convert your working habits from 'saving to your desktop' to 'uploading to the cloud'. 
From Google Drive and Microsoft 365 to Dropbox, this is now easier than ever. Today's technology is intuitively designed to enable anyone with varying computer knowledge to set up accounts and get started with ease. 
Getting & staying connected
Staying connected is easier than ever, regardless of whether you choose to utilise a platform that enables basic chat functionality or a comprehensive video conferencing solution. It's important to ensure that everyone in the business is considered to ensure that they can appropriately do their job - Google Hangouts is great for one-on-one text chat but isn't the best option if you have a team of salespeople who predominately run webinars or have customer calls on platforms like Zoom.
Use it! Don't lose it. 
It is good practice to establish routines to monitor the welfare of your employees and ensure that key business activities are being executed. A daily team call is an ideal forum to provide any relevant updates and review the progress of key initiatives. Along with your emails, a calendar system is an excellent resource to allow everyone to set up appointments and calls, and not forget about them.
Fleet Operations on the Move
Fleet Management Software in Today's Digital Age
Technology can play a pivotal role in maintaining in-office structure, communication, and collaboration. There is technology that can also help you manage your employees, assets, and processes out in the field. GPS fleet management software allows you to stay connected to the field operations with full visibility into the insights that keep them moving effectively and profitably.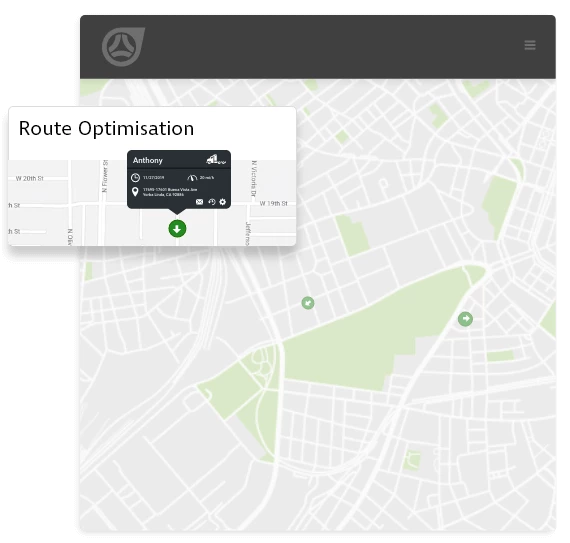 By utilising a fully integrated fleet management software with capabilities beyond simple GPS tracking, you can communicate with drivers with advanced messaging features and even voice-calling functionality. When you need them to remember – or make note of – important changes to their planned day, you can simply message their in-cab device or when safe to, call them via the same device. The driver will receive the message or call instantly and are able to respond appropriately. This could be for anything, like:
Route adjustments to avoid traffic or bad weather using data that is updated in real-time  

Delivery time updates can be communicated so you can keep your customers accurately informed

Additional stops/pickups can be added to the driver's route plan if their location allows for a last-minute request 

Or request for a quick return to a previous stop if the driver left something behind or the customer quickly realised they needed to add to their shipment 
With an open flow of communication the solution gives you,  you can provide customers with immediate updates, increasing their satisfaction.
Managing jobs and efficiency is just one aspect, but not the most important. Safety features and functionality within the fleet management solution, from just knowing where your drivers are at all times, to alerts received in real-time to curb poor on-road behaviour, you're able to manage compliance and safety proactively. A safe business is an efficient business. Drivers benefit from visual and audible alerts in the in-cab device - you can decrease poor behaviors and bad fuel use habits that can cost you money and put your business at risk. Set custom triggers to monitor behaviors like:  
Harsh braking/acceleration and cornering 

Speeding 

Prolonged idle time 

Driver fatigue 

And more 
All this helps to reduce your risk, maintain a positive reputation, decrease costs and ensure your drivers arrive home safely from the comfort of your home office.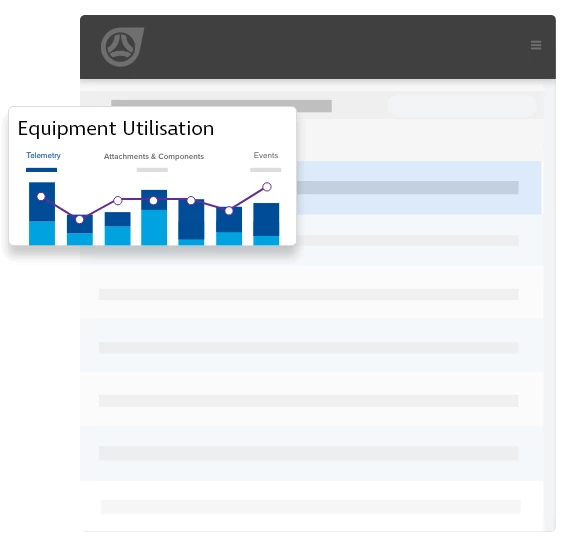 During this critical time, to run a fleet-reliant business your most dependable assets, aside from your employees, should be the vehicles. Keeping the fleet running and out of the workshop for a prolonged amount of time is key. With fleet management software you don't need to be at your office, in your yard or at your shop to ensure this happens. You'll never lose track of maintenance needs and processes – in fact, you can improve them with the use of technology. Fleet management software allows you to move from reactive maintenance to proactive or preventative maintenance. With the use of digital maintenance logs and electronic pre-trip checklists, you can:  
Provide the driver with a means to complete checklists digitally, which are submitted in real-time

Schedule and track inspections and maintenance needs 

Monitor kilometres driven and engine hours to correlate repairs with routes and fleet deployment 

View real-time engine diagnostics 

Automate maintenance calendars based on manufacturer recommendations 
Advanced maintenance monitoring capabilities give you the vehicle information you need to prolong the life of your assets and measure the true cost of ownership.
How We Can Help
Explore Ways We Help Our Customers Implement And Maintain Digital Fleet Management Processes
Working remote has its unique set of challenges so be sure to make your day-to-day as comfortable as possible to ensure you are the most successful during this time. With today's technology, there are tools that can help you stay connected and manage your fleet from anywhere. It is comforting to know you can stay in touch with drivers and ensure they are safe on the road