Changing Gears 
Your Guide to Successfully Implementing New Fleet Technology
Odds are, the day- to-day running of your fleet hasn't changed much over the years. From scheduling work, maintaining vehicles and helping drivers get safely from A to B remain standard demands of the job.
But the way you're able to do these things is constantly evolving. Long gone are the days when technology was a 'nice to have'. In the modern world, mobile technology, GPS tracking and fleet management systems are now essential for an efficient, cost-effective and safe fleet.
THE CHALLENGES OF CHANGE


Objections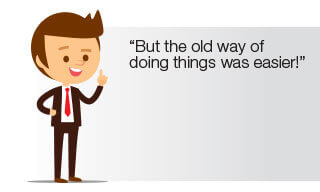 Your employees, particularly drivers, will be the most directly affected by any change to procedures. If you're implementing a telematics solution, they'll likely object to the use of GPS tracking, due to misconceptions about its use.
Miscommunication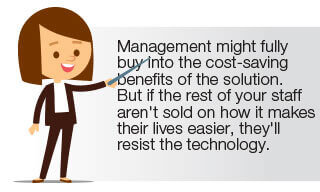 Management might fully buy into the cost-saving benefits of the solution, but if the rest of your staff aren't sold on how it makes their lives easier, they'll resist the technology.
Disruption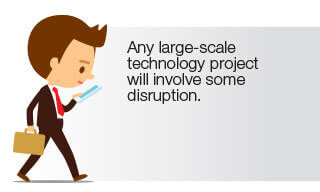 Any large-scale technology project will involve some disruption. Minimising this is critical or you'll end up with disgruntled employees, a delayed project timeline and unhappy customers.