The widest range of fleet management solutions
Our Job is to make your job easier
Our fleet management software can be configured to meet the unique needs of your business. It is our mission to help you find the solution that delivers everything you need and nothing you don't. Explore how our platform is meeting the needs of the different people and industries that we serve.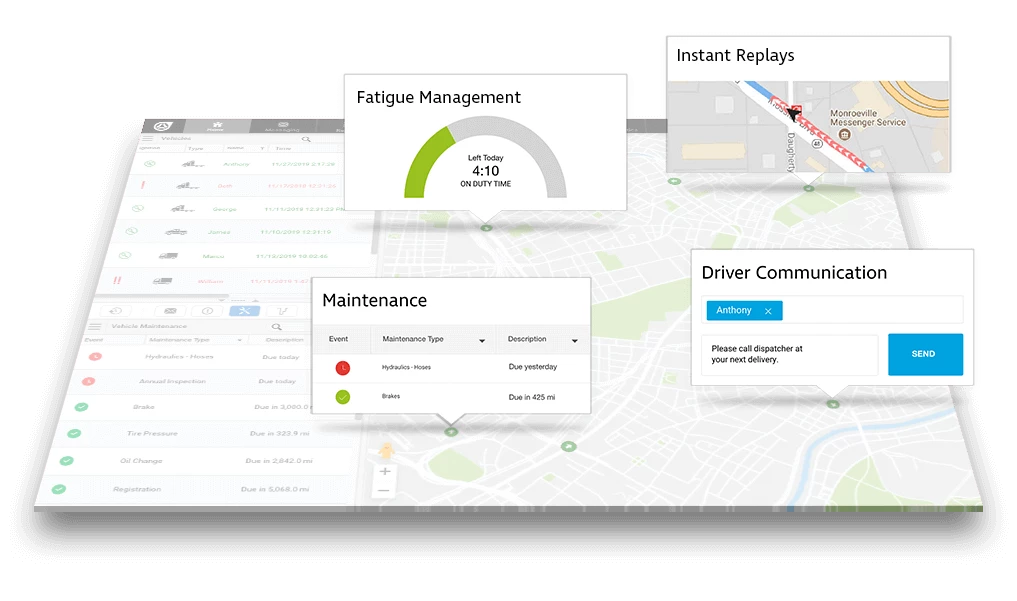 A fit for any industry
We design fleet management solutions to fit your business needs
No two business are the same and our solutions experts will help you to build a system that will help you meet your goals. 
Fleet Management Solutions
For any industry
Making your job easier
Solutions that simplify day to day operations
Maximise impact with a fleet management solution that meets the needs of your entire team.
Fleet Management Solutions
For your entire team
Visibility of the fleet is hugely important to us so we can maximise the trucks uptime.
- Hiab Transport
The results were incredibly insightful; some people were really surprised at how complacent their attention to driving had become.
- George Weston Foods