Running a successful fleet operation means looking at your vehicles and drivers in new ways to extract important data for real-time decision making.
With Insights from TN360 by Teletrac Navman, businesses can easily turn data into decisions by quickly and efficiently spotting issues and opportunities for improvement.
What is Insights?
Insights from TN360 helps fleets go beyond tracking dots on a map, using the power of Artificial Intelligence (AI) to turn real-time data into business intelligence that provides visibility into fleet operations.
Built into your TN360 dashboards, insights offers instant access to the information you need to make important decisions about your business and your employees, including:

Compliance

Safety

Maintenance

Productivity
What does Insights do?
Insights provides visibility into business and fleet operations, empowering every employee, from the back-office administrator to the driver, with the information needed to make critical business decisions in real-time.
Through the use of natural language search and clear dashboards, insights makes it easy for businesses to see and share information in real-time. But how does it work?
Natural Language Search: When most people think of natural language search they think of Google. When you are looking for something specific, your search query might look something like, "Italian restaurants near me open on Sunday." Google then displays a list of local Italian eateries with business hours that show they're open on Sundays. Insights in TN360 incorporates natural language search to deliver the best answer to questions asked about a fleet operation. This simplifies the process of getting actionable information on key performance indicators.
Natural language search provides many benefits. Imagine being able to find the information you need by simply asking your fleet management platform a question. With Insights there is no need to source multiple reports and manipulate data to get the information that you need, saving you time and removing the frustrations of complex data analysis.
Here are some examples of natural language search queries you might use:
Show me fuel consumption by vehicle for the past 7 days?
How many trips have been completed by a driver this month?
What is the average geofence duration this year by vehicle?
Show me speeding events last month by a driver?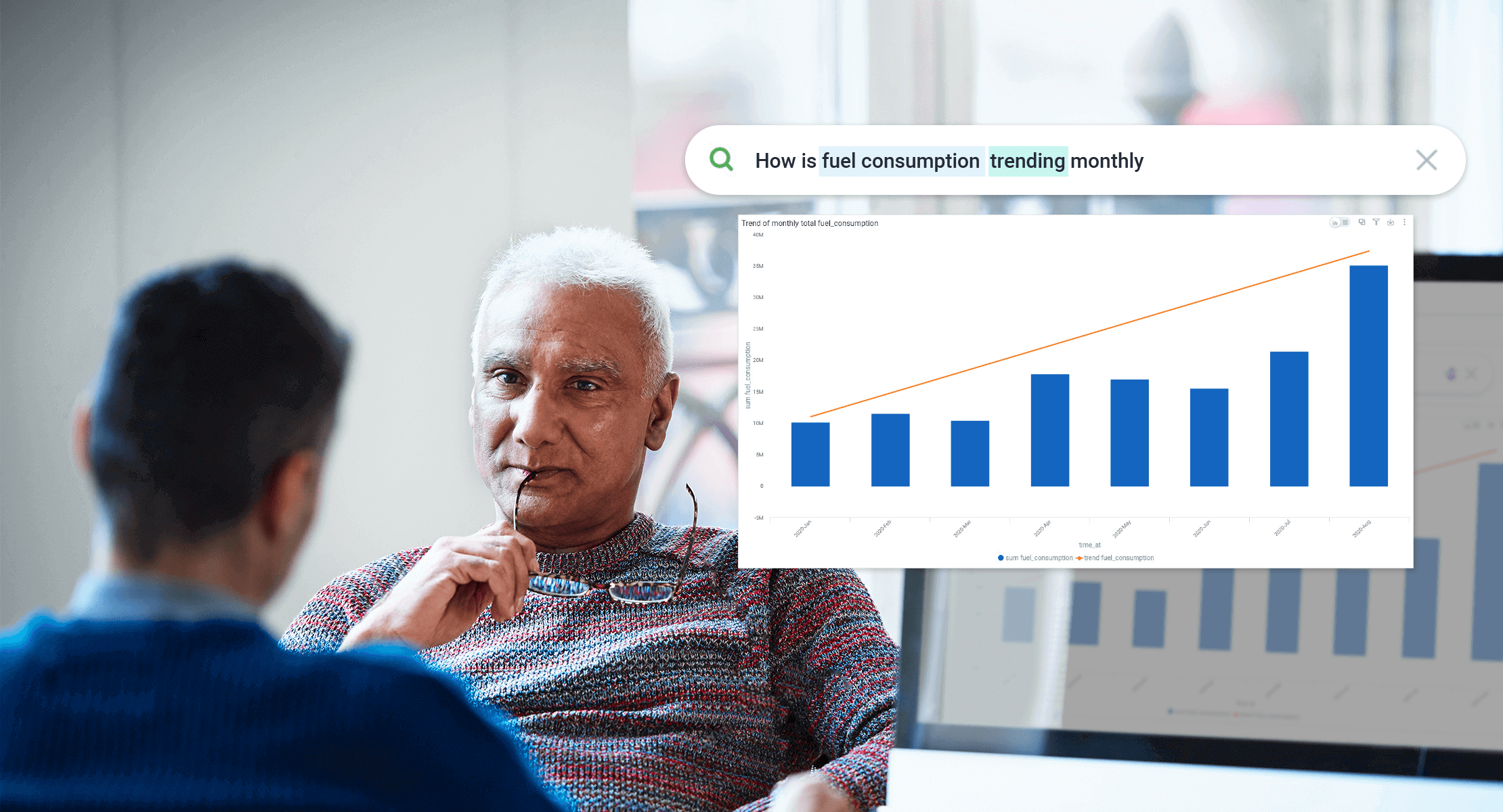 Insights Dashboard View
The TN360 dashboard view empowers users to delve deeper into their data, gaining valuable insights into productivity, safety, and other important metrics. With fleet-wide data at your fingertips, you can easily view high-level results or focus on specific areas of concern with just a click.
The dashboard view includes Safety Analytics, Speed Management, Time Utilisation, and Vehicle Management, offering a comprehensive overview of your fleet's performance. You can also export and share the entire dashboard or individual elements with your team, making collaboration and decision-making easier than ever.
Build your solution in 30 seconds and see how TN360 Insights can help your business.