A Suite of Apps
Digitise processes and simplify day to day operations
Build your digital future with TN360 mobile apps that connect your team and empower users, in the office and in the field, to make decisions with confidence. The fully customisable apps seamlessly integrate with TN360 giving everyone instant access to critical workflow information.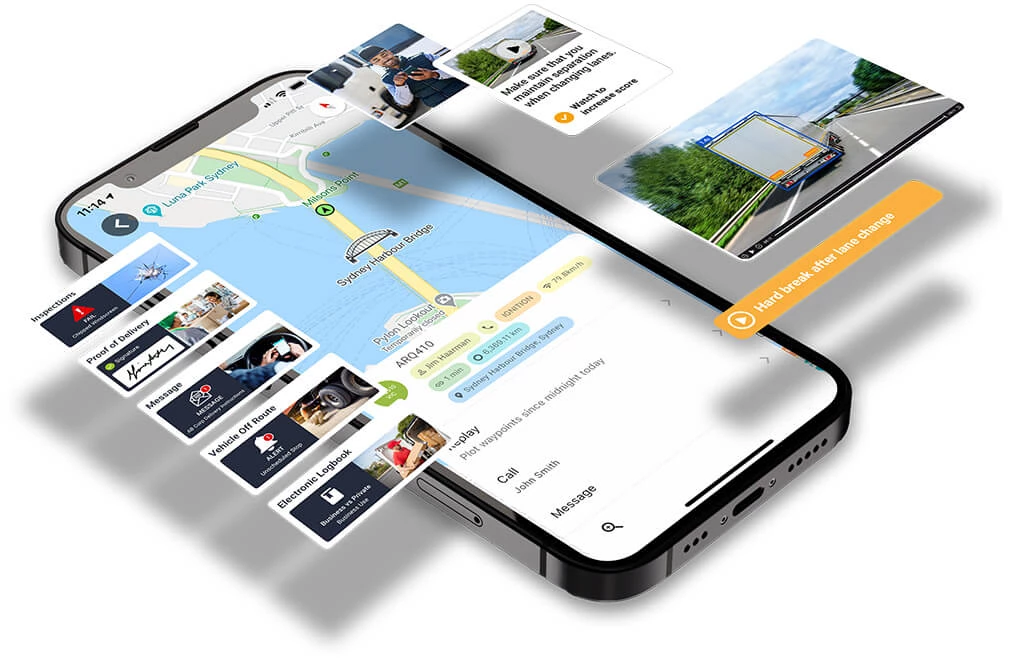 Today's requirements in business applications are extensive, and one size may not fit all in today's modern world. Each business is as unique as your fingerprint. Flexibility is key when it comes to technology and telematics. Being able to bring in your own in-cab device into the fold is fast becoming important with the range of applications you may need to use.
Available on both Android and Apple iOS, you can build your digital future with TN360 apps that connect your team and empower users, both in the office and in the field, to make fast, more informed, and realistic decisions with confidence. With real-time data delivered directly to your devices, they can integrate directly to TN360's architecture for instant access to critical workflow information.



Digital Workflow
Integrate smart apps into your world with ease to reduce the amount of manual process through a digital Workflow 
Cost Reduction
Information at your  ngertips to help make more informed decisions to save your business money
Transform your Business
Technology and its data to reduce costs, improve productivity & increase performance
Multiple Applications
Applications available across a range of devices to suit your business requirements
Explore our Suite of Mobile Apps
Build digital workflows with our flexible apps that help
you and your team get the job done, hassle free  
Powered by TN360, an AI-enabled fleet management solution, the list of applications available
means you have a choice of what you need to run to optimise your business.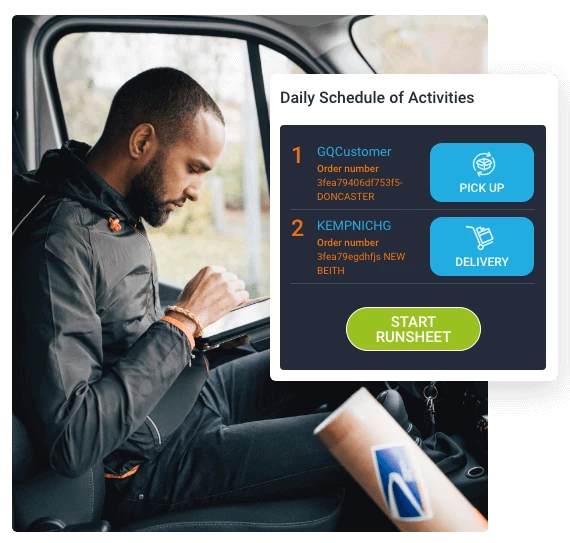 SmartJobs
Bring job management into a single digital platform and create one-off jobs or daily work schedules, dispatch them to your team, and monitor schedule progress. The task manager application also automates customer communication keeping them informed on estimated times of arrival.
Create and assign multistep work schedules
Get GPS routing between job locations
Track schedule progress and capture proof of delivery (signature and photo)
Automatically notify customers via SMS or email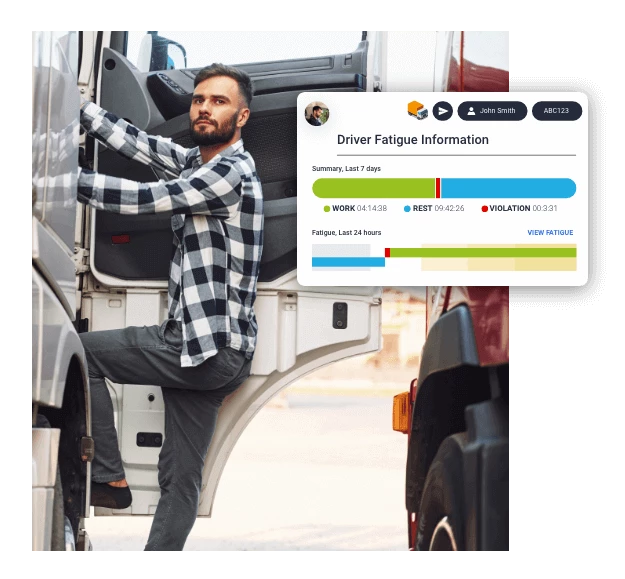 Sentinel Fatigue Management
A digital fatigue management solution designed to help drivers keep track of their work and rest hours. It provides transparency into available hours for optimised scheduling, alongside analytics and insights. By giving drivers instant information about upcoming rest breaks or violations, they can better plan the journey while on the road. If they go into breach, immediate back-office alerts are generated allowing for appropriate action to be taken proactively.
Ability to record work and rest times direct to the device to get real-time fatigue status information to complete their work diary 
Audio and visual prompts when a rest break is required, based on event history and their fatigue ruleset
Paper-work diary view provides all the information for the driver to fill in their work diary correctly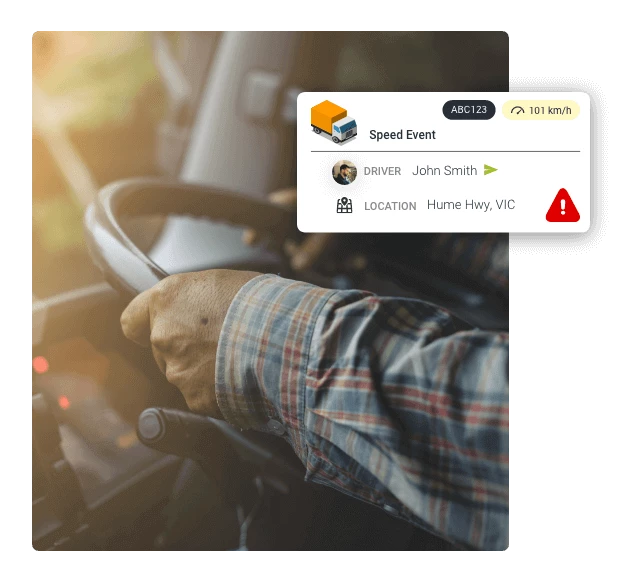 Speed Assist
Traditionally, our society and law enforcement have relied on issuing speeding fines and incurring demerit points in the management of vehicle speed on roads. SpeedAssist provides a simple and powerful interface to assist drivers in maintaining safe driving practices. It combines audio-visual tools and alerts as feedback to modify behaviour before they exceed the assigned limit. It is a significant tool that helps to create responsible driving incentive programs to help improve a driver's on-road behaviour. This proactive approach is a responsible technique to manage compliance.
Uses sign-posted speed limits or set pre-defined speeds via simple touchscreen actions to visually display to the driver.
Provides the business with the ability to set a corporate threshold that cannot be overwritten.
Instant audible and visual alerting to the driver when exceeding the limit.
Instant speed alerts to the back-office staff to help manage driver behaviour in real-time.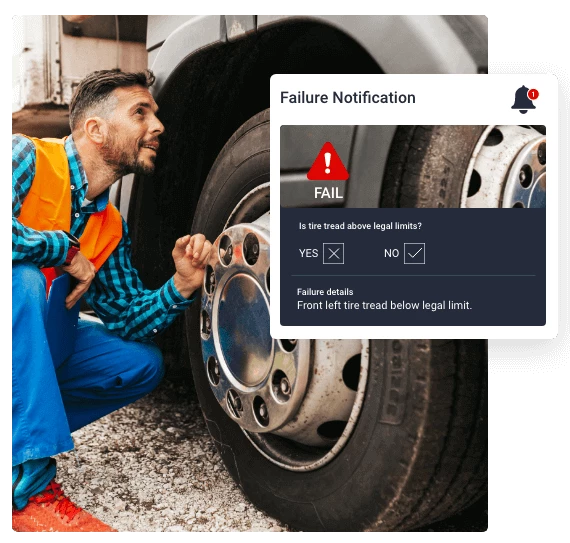 Inspections
Customisable digital checklists for pre-start inspections and beyond. This flexible app enables you to build out checklists that replace paper-based processes and record the results instantly in the TN360 application. Checklist fails can be configured to send SMS, email, and in-platform notifications so any issues can be quickly resolved.
Replace paper-based checklists and processes
Instantly capture results in TN360
Trigger alerts for checklist fails including description and photo
Include driver declaration and signatures for critical processes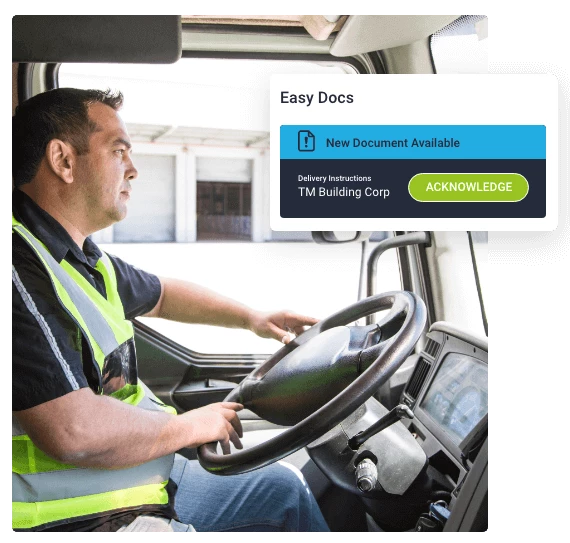 Easy Docs
Take paper out of the cab with this digital document management application. Store all of your driver documents in the cloud, manage them from a central location and instantly share them with select vehicles or your entire fleet. Ensure that your drivers always have access to the required documents on their mobile devices.
Centrally manage business documents in the cloud
Send documents to the entire fleet or specific vehicles
Set driver acknowledgments and report on open rates
Trigger documents to be sent on geofence entry or exit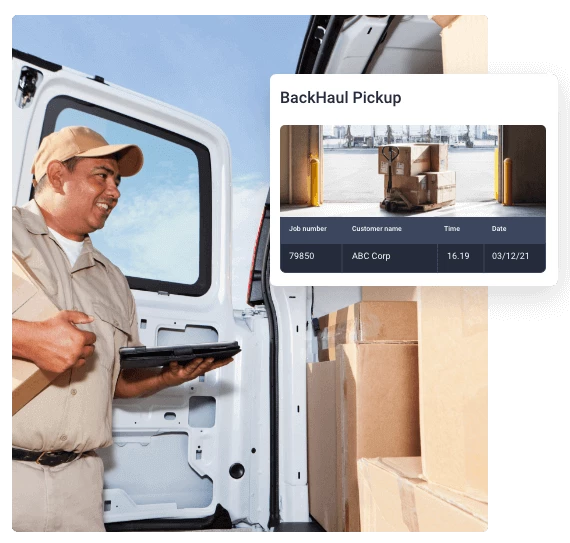 Forms
Digitise any form that you have in your business and capture the data instantly in the TN360 platform. The wide range of field options, including photo and signature capture, enables you to build out almost any form ranging from accident reports to load collection forms. All submitted forms are stored in the app's history and TN360 for instant visibility.
Fully customizable forms
Wide range of fields available including photo and signature capture
Forms instantly saved in TN360
Configure SMS, email and in platform notifications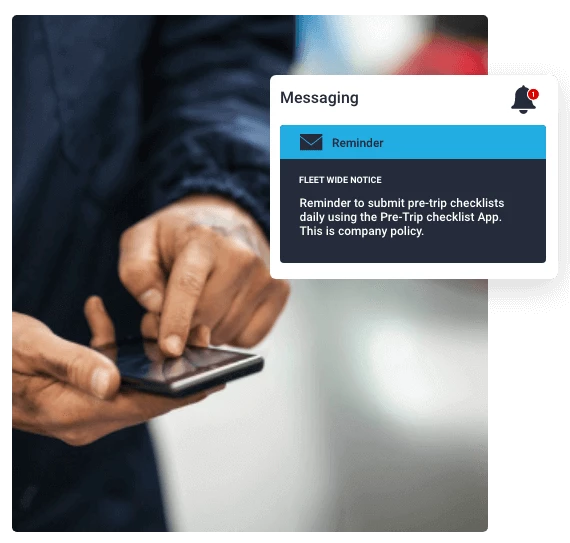 Messaging
Streamline driver communication through a dedicated messaging application that removes the noise of other communication platforms. Send 1:1 or fleet-wide messages, record responses, and keep an audit trail of business communications.
Dedicated messaging platform
Send messages to select vehicles or your entire fleet
Automate messaging based on geofence entry
Audit trail of communication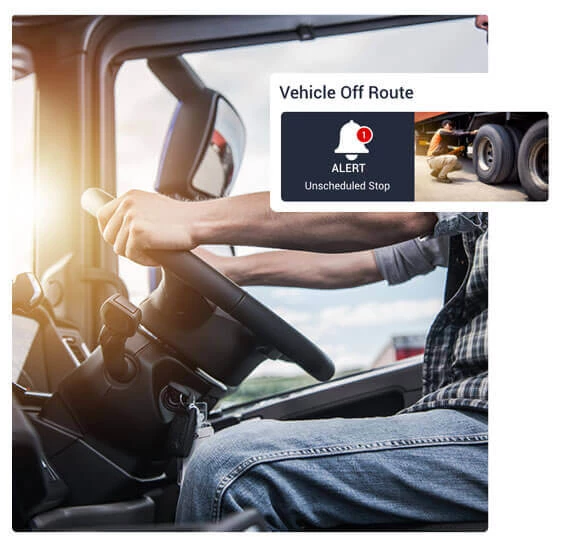 Navigation & Routing
Faster driver response times and reduced vehicle use through voice-activated navigation & routing. Allow your drivers to get from A to B, then C with ease via this all-in-one device. Helps to ensure route compliance, meaning that they are guided on the specified route chosen, and you are notified when they deviate for safety concerns.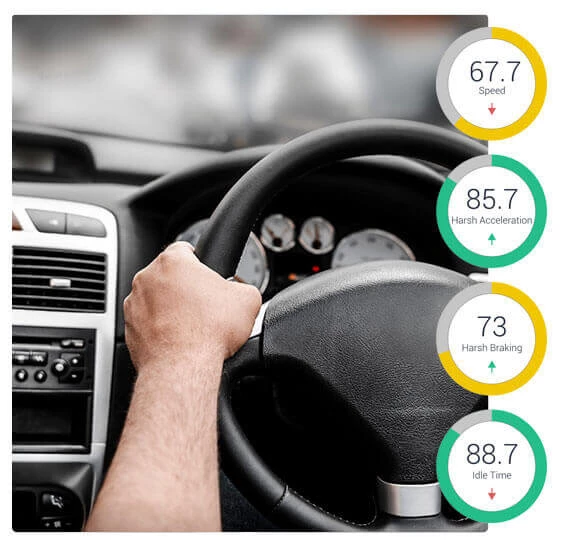 On-Road Behaviour
Check out your own driving stats to help improve safety and efficiency, via a number of metrics. At a glimpse, Scorecard is able to show you how much you've improved and provides the right amount of detail to support your improvement as a driver. It factors in events and alerts raised in every trip undertaken across a number of key safety and efficiency metrics normalised over distance travelled. 
Your Success 
Intelligent support every step of the way
From solution design to implementation our objective is to help you create successful digital processes. It is the mission of our customer success and professional services teams to help you successfully deploy solutions that will generate a positive ROI in your business.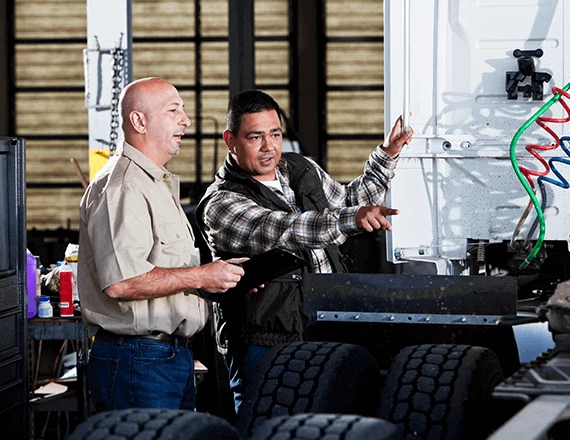 Bring your own device (BYOD)
Find out more
To find out more information about how this solution can benefit you, get in touch and we can point you on the right path. 
Contact Us