Women's contribution to STEMM has been both extensive and ground-breaking, from Dr Gladys West, one of the inventors of GPS technology, to Marie Curie, famous for her work on radioactivity and Hedy Lamarr, actress, mathematician, and inventor.
STEMM covers the fields of science, technology, engineering, mathematics and medicine. These career paths have historically been male dominated, however, women's influence in STEMM continues to grow and here in New Zealand organisations are starting to focus more on encouraging women to apply for roles. In fact, 49.8% of respondents in a New Zealand 2021 diversity survey indicated that gender is the most important diversity focus for organisations.
As a newly signed member of Diversity Works NZ, Teletrac Navman is proud to show its commitment to promoting a diverse workplace. With this encouraging and more inclusive focus, we've gathered some tips from Teletrac Navman staff for female professionals wanting to join a STEMM organisation or role.
WHERE TO START?
"Before considering entering STEMM, interest is definitely the first thing to consider. Be prepared for lifelong learning, every field is a huge subject and is developing rapidly. However, there is no need to worry about encountering problems or being confused, they will be solved by continuous learning and a lot of practice," advises Li Kang, Frontend Developer at Teletrac Navman NZ.
The best place to start is to carve out some time to self-reflect. What do you need from an employer to thrive? What is important to you? Do you need flexibility with where and when you work? Or do you crave meaning and purpose? Priorities change. Something important to you in the past might not be in your top 3 now and that's ok. Identify your current priorities and they will be your true north as you navigate.
The next step is to research. Make a list of companies you want to learn more about, check recent news about them, talk to their employees (do you know someone working there? If not, send someone a friendly message on LinkedIn) or connect with their recruiters or HR representatives.
You want to determine if they meet your key priorities, how they go about supporting their employees day-to-day. Something more acute to keep in mind, is how are they navigating Covid-19? Every company has different policies. For example, with the increased burden the pandemic has had on caregiving responsibilities, we decided to formalise our flexibility policy at Teletrac Navman. We also offer gender-neutral parental leave, paid miscarriage leave (between 4 to 12 weeks) and time off to attend medical or legal appointments during your surrogacy, fostering or adoption process.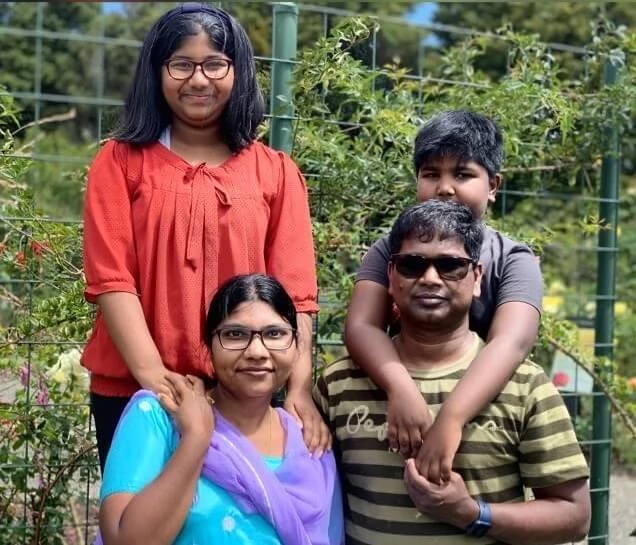 "I've been 10 years with Teletrac Navman and the company's flexible working options have helped me balance my work and my family. The flexible work hours have enabled me to look after my children during school holidays and to pick them after school every day," says Santhi Varikuppala, Software QA Engineer at Teletrac Navman NZ.
WHAT TO KEEP IN MIND DURING YOUR JOB SEARCH
Have you ever thought "Nah, no point in applying if they are asking for 5 years and I only have 3" or "I know my way around Power BI but I wouldn't consider myself an expert?" Putting yourself out there can be nerve-wrecking and a long list of requirements doesn't help. Don't be discouraged. Apply anyway. Even if you don't meet all the requirements, your passion and attitude can make you stand out. And remember, the industry is actively searching for employees – encouraging more women to apply for jobs has been a key discussion pointin New Zealand to solve the current worker shortage, so they want you!
Missing information about the role or process? Don't be afraid of asking questions. There is nothing more frustrating than realising that the working hours or the salary don't suit your needs after investing time in the interview process. That's why at Teletrac Navman we openly discuss salary, flexibility arrangements and other benefits in our first discussions. The same goes for information about steps in the process, we provide clarity on who will be in each interview and what type of questions you will be asked. We don't believe in stressful interviews.
"The whole hiring process was very organised and transparent, which made me feel less nervous and better prepared. After 3 rounds of interviews and a technical test, I joined Teletrac Navman this February. After receiving the offer, HR and my manager explained the onboarding process which included a clear agenda, which teams I would collaborate with, what kind of training I would receive, how to set up the internal systems and so on," says Li Kang.
Finally, if you have been rejected lately, please remember that it's not about you. Decisions are made based on business priorities or the skill required to round out a team, your skills were just not what they needed at the time. You're still awesome!
As an Endorsed Employer for all Women by WORK180, we have recently been featured on Organisations to follow to build your career in STEMM. Check us out!