Our People: Meet Paul Pepperell and his Passion for the Transport Industry
Paul Pepperell, a Client Business Development Manager at Teletrac Navman, draws on his passion and knowledge of the transport industry and his understanding of GPS fleet tracking to help businesses make the best of their fleet.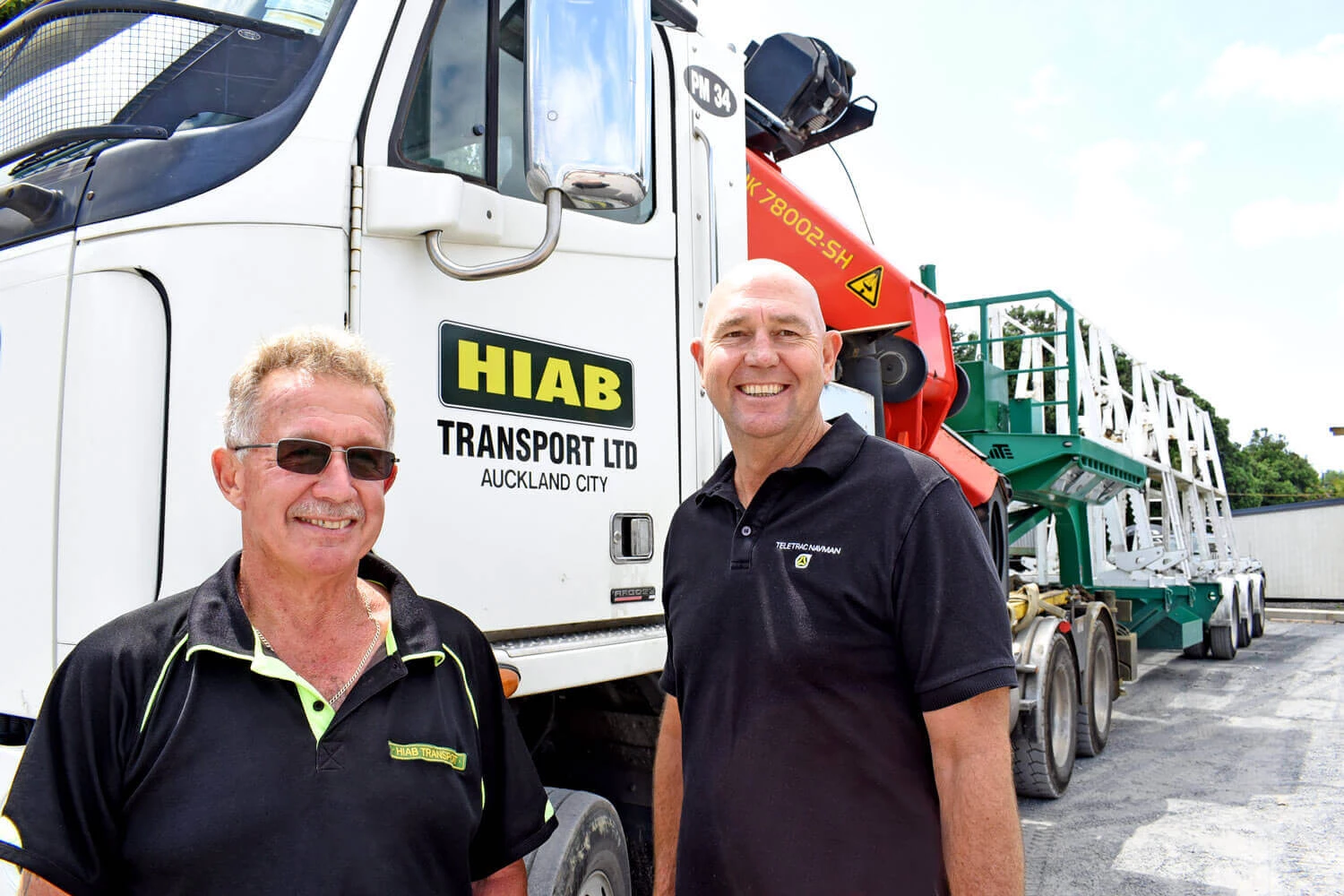 A childhood of trucks
Paul grew up in a trucking family, his dad took him out for road trips from the age of five. In his previous role for TR Group, where he got his Class 5 truck licence, he spent time delivering trucks all across New Zealand. Having been a part of the industry from a young age, he understands the challenges operators and drivers face.
When asked about his favourite truck, he couldn't decide. "They all have their own personalities. European MAN is comfortable and easy to drive, while Freightliner is quite rugged with lots of engine power."
Paul notes it's important to spell it out. M-A-N. He learned this the hard way, when he once stopped to pick up a truck at a depot. He walked in and called out: 'I'm here to pick up a man!'
Luckily, they gave him a truck instead.
He tāngata: It is the people
Paul has been with Teletrac Navman for the last 7 years and joined when the company decided to internalise all of its sales and client account management.
"I liked the product and I liked the people," explained Paul after being asked why he joined. He talks a lot about his co-workers and how passionate they all are about their customers and the technology. "We've got great relationships with our customers – with long term customers a norm, some over 14 years. This goes for Teletrac Navman staff too – a lot of us have been around for over 10 years. We all believe in the product."
Why Paul does what he does
Paul works alongside his customers to find opportunities to increase efficiencies and decrease health and safety risks. One of Paul's clients with a 30-truck fleet, saved over 50,000 litres of diesel a year by using Engine Monitoring System (EMS).
"We spent a lot of time looking at the data gathered by the Teletrac Navman solution and identified areas of improvement. The management then incentivised the drivers to improve their driving style which produced enormous benefits for both the company and their drivers."
And that's a key component that not many people think about. Vehicle tracking technology positively affects the company in the form of reduced maintenance and fuel usage, but more importantly, improved driving habits greatly reduce stress among drivers and results in far less fatigue.
"I still remember all the things that my dad talked about years ago that affects how I look at our technology today. He was a very calm driver. And because I've driven trucks myself, I understand the benefits experienced by more composed drivers when it comes to overall wellness and job satisfaction."
How technology can help in critical situations
"Because our software provides incredibly granular data, it can provide detailed information which can explain or work as evidence in a critical situation. If a truck and car crash, it's always the truck driver's fault. It's a default assumption in our society. But because our data is so granular, we can look at the driver's behaviour before the crash happened, and look at the speed and movements minutes and seconds before the crash. This can then show that the driver was driving at a safe speed and the movement proved that the truck was actually not to blame in this instance," explains Paul.
If you want to talk to Paul Pepperell, or one of his colleagues, about how our GPS fleet tracking technology can help future-proof your business, get in touch.