iFace Driver Compliance and Productivity
iFace driver in-cab compliance and productivity device
The Ultimate Tool for Transport
For truck drivers, your cab is your office. The iFace , a 7" in-cab tool for the driver, helps to maintain compliance (whether fatigue, speed or maintenance) and provides an execution platform for drivers to complete tasks. The iFace eliminates paper-based checklists (or forms), stores documents electronically and ensures constant communication with instant messaging, all in real-time and immediately available for the driver.
Used by tens of thousands of drivers across Australia and New Zealand, the iFace is a proven and dependable driver tool that improves productivity, safety, compliance and communication.
Build Your Solution
The iFace, At a Glance
The device, and it's streamlined applications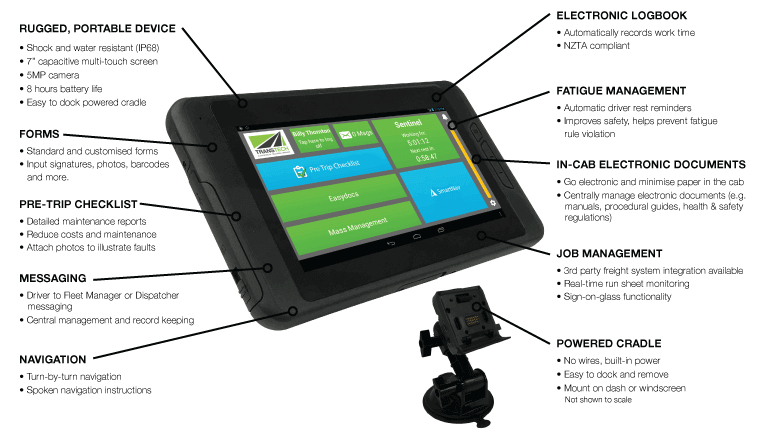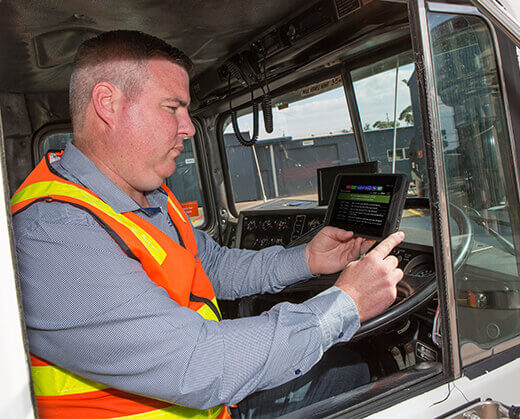 Compliance & Safety
IMPROVE SAFETY AND MANAGE COMPLIANCE
Whether maintaining compliance to the Chain of Responsibility (CoR) or helping with NHVAS requirements, the iFace is a driver tool that helps manage the day-to-day requirements to stay safe and compliant.
From intelligent work and rest monitoring against fatigue rules, through to pre-trip inspections for improved vehicle maintenance of vehicles, the device helps to provide an input for drivers to record important information to help them manage their own compliance.
Productivity & Efficiency
GETTING CONNECTED FOR INCREASED PRODUCTIVITY AND EFFICIENCY
With an almost immediate view into data produced by telematics or inputted by your drivers, the device helps to improve efficiency and productivity to the business. Drivers are able to just get on with the job and spend less time figuring out where they need to be next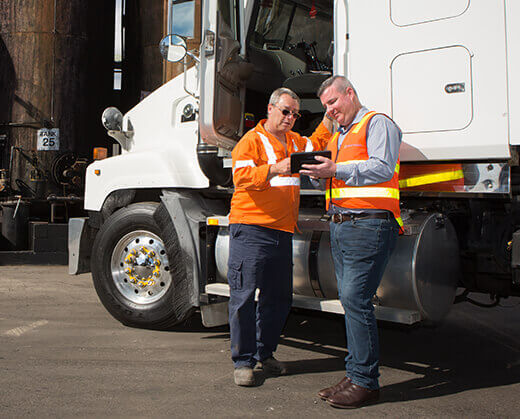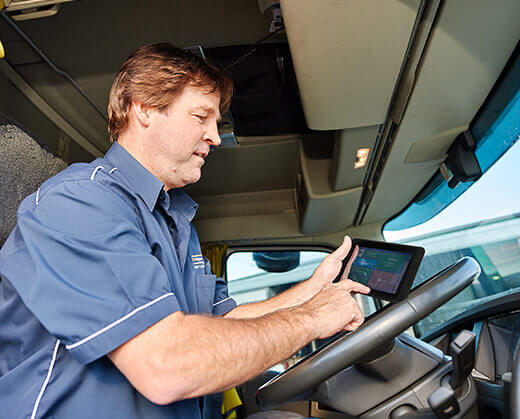 Job Execution
GETTING ON WITH THE JOB
Job management plays an integral part in many businesses. It's important to effectively and efficiently manage jobs to allow operators to attain maximum profitability and maximise customer service. With job management on the driver's in-vehicle device, the solution helps operators manage the ever-expanding responsibilities of job control in the operation from Freight Management System integration through to proof of delivery.
Transform Your Business
The iFace is a device that is specifically designed for forward-thinking transport operators to help connect them to technology and a new-world of information. A modern, efficient and connected fleet can measure costs, safety and performance to achieve new levels of service excellence and profitability.
▲ Identify and mitigate risks – with real-time information, you can identify areas of risk that only telematics data can give you and the opportunity for you to put policies and procedures in place (also known as Safety Management Systems) to mitigate those risks. Not only does this help manage compliance but it ensures the wellbeing of your workplace and creates a culture of safety in the business.

▲ Identify and mitigate risks – with the data that iFace can provide both automatically attained (location, time, etc.) or driver inputted, you're able to gain a window into the operation previously unobtainable. With data to back you up, you're able to make more complex yet accurate decisions with ease.
▲ Increased Profit – the solution provides a view into job execution to help the driver complete tasks with ease. It also provides turn-by-turn navigation to get to locations in the most direct route.

▼ Reduced Costs – by providing real-time feedback, you're able to coach your drivers to optimise their driving habits to reduce costs in fuel and vehicle maintenance.

▼ Reduced Downtime – drivers are able to complete daily pre-trip checklists on the conditions of the vehicle, meaning your service team and maintenance processes improves tenfold. The business will benefit from a more automated approach to maintaining the fleet.