Record-high fuel prices have added a spanner in the works for New Zealand transport companies in a post-lockdown world. Many service stations around the country are now charging more than $1.95 per litre of diesel, leaving Kiwi transport companies to bear the brunt of increased operational costs.  
The Financial Times reported that crude oil prices had climbed more than 16 per cent since the start of September, which has largely been attributed to the global economic rebound, driven by a return to work for many citizens around the world. Since fuel prices have a direct impact on the cost of transporting goods, there has never been a better time for fleet managers to look at ways to reduce their fuel costs. Luckily, telematics is a tried-and-true way to do so.
In fact, Teletrac Navman's 2017 Benchmark Report found that almost half (46%) of the survey participants said that after using telematics, their organisation had reduced its fuel expenditure. In fact, the 2019 Benchmark Report found that on average, businesses have reduced fuel consumption by 12.7%. With fuel bills that can reach the millions of dollars, a 12.7% reduction can be a substantial figure.
We've created a list of tips from our solutions specialists to help you apply similar savings to your transport company.
1. Prepare and Predict
Knowing your vehicle's average intake of fuel on a monthly or even weekly basis will help you stay ahead of the game. Especially when you have a great understanding of jobs that are coming up as well. With insights into the amount of fuel consumed when idling at a job site or pausing at traffic lights, you can see where you need to reduce excessive fuel usage. If you can see the amount of fuel your vehicles use on a day-to-day basis, you can essentially better control the fuel expenses of the entire fleet and reduce costs to reinvest in the business.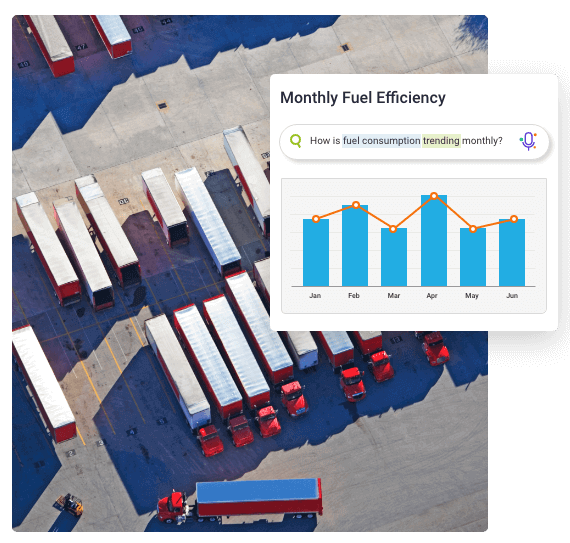 This kind of visibility into key fuel-usage data is accessible through telematics. With a connection to engine and vehicle performance, technology offers a gold mine of information for things like fuel consumption, distance, and speed. By monitoring your fuel usage with an engine management system, you'll know what to expect when invoicing day comes around.
2. Driven Drivers
A vehicle is only as good as the driver, which is where gamification, leaderboards and metrics come in. Driver Scorecard uses the data attained by in-vehicle telematics to gather a range of data that produce individualised scorecards to incentivise your drivers to be fuel conscious and improve their on-road behaviour. Each driver is ranked according to a variety of behavioural metrics, including revving, idling, speed, and breaking.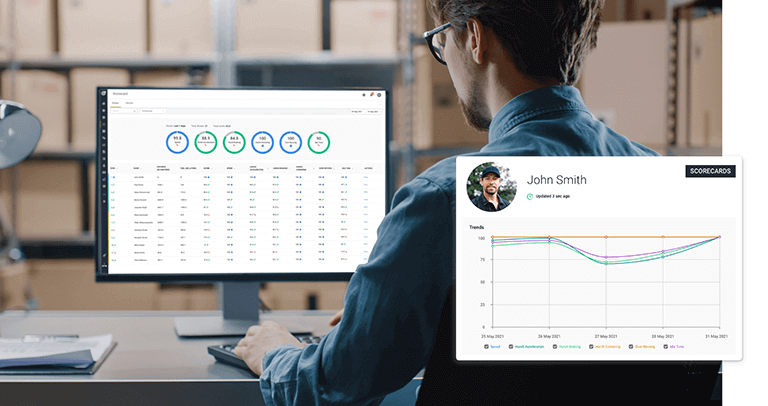 Both drivers and management can see the scores on the dashboard, which motivates the driver to increase their rankings by driving in a fuel-efficient manner. By creating a healthy competition between the drivers, managers can motivate them to excel and gain a sense of personal achievement, while also highlighting areas of unnecessary fuel usage. 
3. Prevented Fuel Wastage
Driver scorecard and fleet management solutions don't just incentivise your drivers to do better, they also help to identify behaviours that are costing the company an arm and a leg in fuel. With access to each driver's behavioural insights in real-time, you can prevent yourself from paying a massive fuel bill by providing training and safety reminders for any lead-footed drivers, or drivers who speed and rev unnecessarily.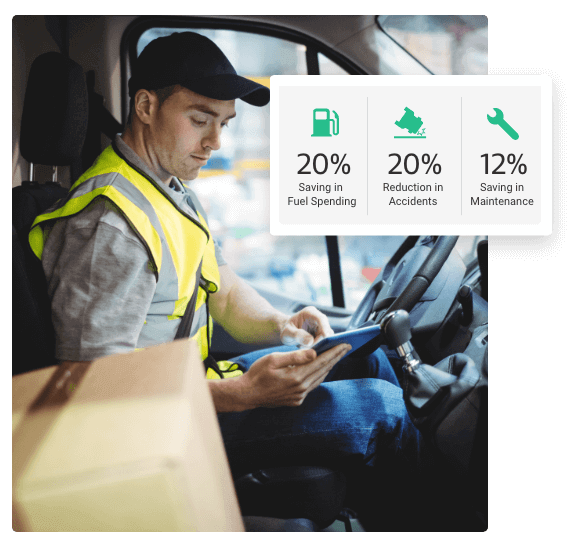 Not only are you saving your company money on fuel, but you're also ensuring your drivers become aware of their driving behaviour and receives guidance on how to improve it. It always pays to be proactive and nip unnecessary fuel costs. Yet beyond costs, is safety – ensuring your drivers get home safely after each shift is important.
4. Job Allocation
Knowing where all the vehicles in your fleet are throughout the day is important for efficient job allocation, which is why GPS tracking is such a popular feature. However, it can also help you keep fuel costs down. By gaining instant visibility to driver location and job status through vehicle mapping, you can more accurately determine the best driver for the job, save on fuel and prevent vehicles traveling unnecessary long distances.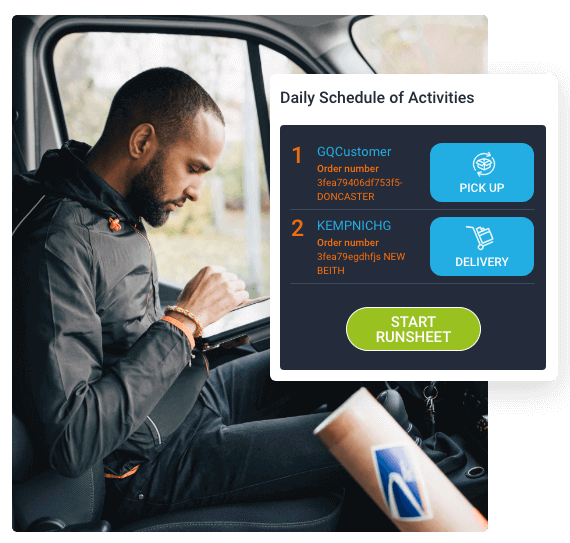 5. Optimised Fleet
Telematics provide a wide range of solutions to various issues within the transport industry. Not only can you use solutions like engine management data and GPS fleet tracking to monitor vehicle allocation and driver behaviours, these solutions can also help you keep fuel prices down at the same time.
Many New Zealand transport companies are already using various telematics in their daily processes, meaning solutions for reducing fuel usage are most likely already in arms reach. By understanding how you can best utilise the technology you already have, you can prevent your company from facing financial losses that stem from pricy fuel bills.