What Do You Get When You Buy a Vehicle Tracking System?  
When you run a business that operates commercial vehicles, you need to make sure you're getting the most out of those vehicles. Beyond protecting the asset from damage or theft, it means ensuring proper maintenance and usage and maximising efficiency.
One of the ways that you can protect your vehicles is to invest in a vehicle tracking system. But what are you getting when you invest in this technology? Here's what you can expect to get when you buy a gps vehicle tracking system.
Hardware – The Telematics Device
All vehicle tracking systems need to have a telematics device installed into the vehicles. Think of it like a black box within an aeroplane - it is this device that captures vehicle data and transmits it via cellular or satellite networks so it can be viewed in the fleet management software platform. These devices capture a wide range of data points including but not limited to:
GPS location
Date and time
Engine diagnostics
Accelerometer data
Connected tablet or other smart devices
Integrated camera footage
Connected sensors (PTO)
The hardware you receive is dependent on what you want to track and the level of detail you need. For example, if you're looking for a simple track and trace solution, less hardware is required. On the other hand, you may be looking for a GPS solution that will allow you to monitor vehicle location, measure driving behaviours and capture video footage of incidents in real time. This will require a more sophisticated hardware solution.
Before you purchase a vehicle tracking system, make sure that you know what hardware is required and that it's compatible with your requirements. This will avoid delays and additional vehicle downtime.
Hardware Installation Options
When selecting your hardware need to consider installation and there are two main types of vehicle tracking system installations that are offered:
Professional Installation
Self-Install
Each vehicle tracking device has its unique pros and cons. Let's take a look:
Professional installation is conducted by the fleet tracking system provider or a licensed contractor of the company. Professional installations typically carry a premium, but they ensure the job is done right and often offer satisfaction guarantees. Also, this type of install is usually more secure, as the devices are hardwired into the vehicle and installed out of sight.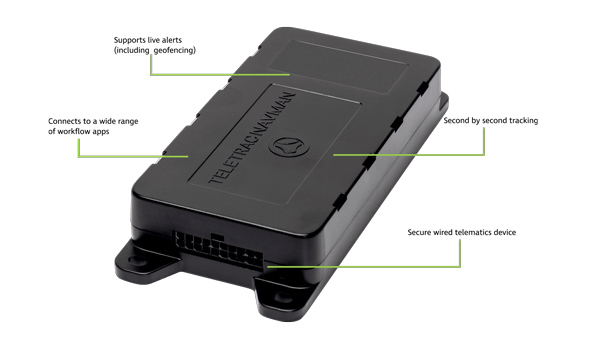 Self-install options are growing in popularity, especially as plug-and-play devices become more mainstream. While typically a more affordable option, self-install devices tend to be less secure and may be easily tampered with.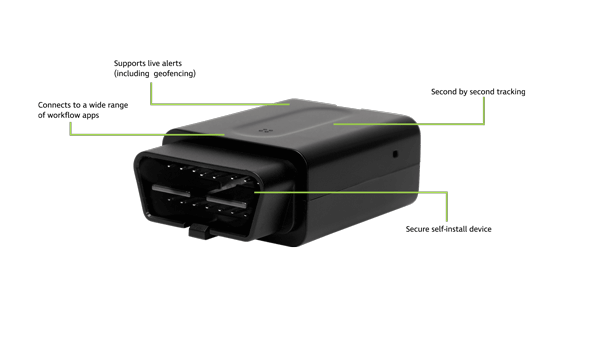 Software - SaaS Packages
The hardware is just the beginning of your vehicle tracking system. All hardware is paired with cloud-based software, which allows you to view your vehicle data and driver behavior, run reports, and analyse your fleet's performance in real time.
Most platforms use a SaaS (Software as a Service) model, meaning you can choose from a range of solution packages with different functionality helping business only pay for the functionality that they plan to use.
Another common benefit of the SaaS model is its cloud-based functionality, which allows for:
Automatic software updates
Better mobility with global access from any web-enabled device
Up-to-date, advanced security measures
Real-time insights
And much more …
SaaS platforms also offer more flexibility and simplicity. When paired with driver applications, the cloud-based solution can revolutionise your business by offering cost savings, better communication, more accurate data for better decision making, and more.
Learn more about TN360 below:
Cloud-based systems are also expandable through native driver-facing apps, which help increase productivity and efficiency.
Driver applications include:
Implementation and Training
Once the vehicle tracking system has been installed, there should be training options available as well. Many providers offer both live and on-demand training courses. Depending on the vehicle tracking system you purchase, there may be additional features that you hadn't considered using, but we would encourage you to get a good understanding of the platform's capabilities to make sure you are maximising ROI. Some areas that you might not have considered include:
Driver safety analytics
Vehicle maintenance planning
Driver identification
Geofencing rules
Pre-trip checklists
Document management
You may prefer to have a trained professional help you do so. Take a look at the implementation and training options that come with your vehicle tracking program.
Explore the Customer Support Options
Finally, you also want to make sure that there are strong customer support options. If something goes wrong with the vehicle tracking system, who should you reach out to for assistance? Or, if you are having trouble tracking your vehicle with the program, how quickly does the customer service team respond? There should be various levels of customer support that you can contact if you have questions or concerns, including 24/7 and bilingual customer support options.
Invest in the Right Vehicle Tracking System
If you are looking for vehicle tracking software, then we are here to help you. We are Teletrac Navman and we are the leaders in vehicle tracking technology. If you are looking for improved transparency regarding your fleet of vehicles, we can help you achieve that.